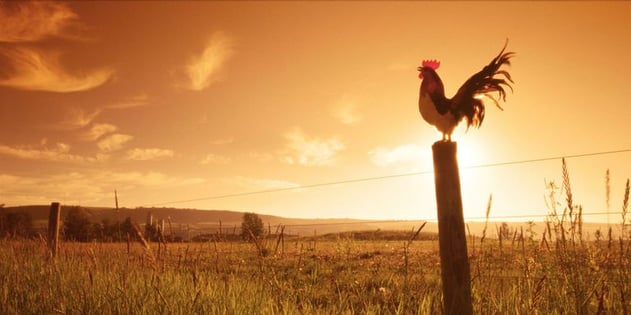 Most organisations that I know outsource at least some of their work. But how much thought goes into choosing the organisation to assist your business?
There is an old joke that if you sit down to a breakfast of bacon and eggs, the pig was committed to the event while the chicken was simply involved. For some processes, you need a partner that is committed to your organisation and will deliver high quality over time.
Core and Critical
There is a lot of activity that needs to be undertaken in a recruitment agency.
Many of these are the core tasks for the business and include winning placement opportunities, attracting talent, matching talent to the opportunities, and managing the selection and placement. And if you are undertaking contract work, invoicing and payroll.
Other tasks are critical but not core. These might include debt collection and paying taxes.
And then there are a lot of tasks that need to be "done". Some urgently, some when they become annoying enough, and some are to be completed on a rainy Sunday or during a pandemic.
If you are seeking to improve or scale your core and critical tasks, you need a partner that is going to understand your requirements, ramp up quickly, maintain quality over time, and be proactive in keeping the relationship at an excellent level.
That can't happen with an individual supplier or a supplier of individuals. You need an organisation with:
Domain knowledge
Scale
Functional redundancy
Quality processes (and data security)
Technology and communications capability and support
Escalation procedures
Business Continuity Plan (BCP)
Learning & Development
Recruitment
Business contract
and provable return on investment.
This is not dismissing the amazing freelance and virtual assistant resources that are available to everyone from anywhere in the world. HHMC Global uses these resources constantly for a myriad of tasks to do with the website, social media, advertising, templates, editing large documents and cleaning up technical problems.
But for core and critical tasks, we seek out organisations that can add value and deliver quality over time. You should as well.
IMS People Possible
HHMC Global has been working with IMS Group for over a decade. IMS People Possible is focused on providing Outsourced Recruitment Services for the recruitment and staffing industry.
Talk to Richard Hayward or myself about how they have assisted recruitment agencies across the US, UK and Australia. Or look up some material on our website.
Alternatively, contact IMS directly – they'd love to have a conversation with you.