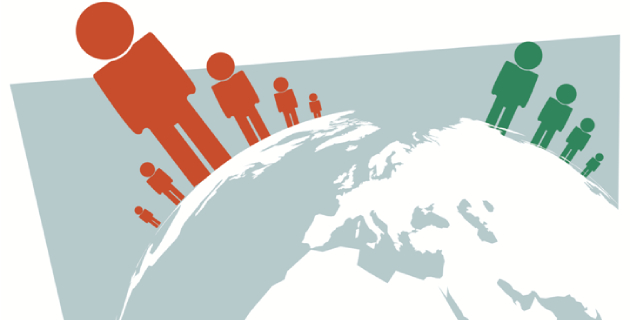 In the 2000's we have seen intense competition for talent as well as the super-charged growth of the world's emerging economies. The onset of the Global Financial Crisis while impacting everywhere has only seemingly increased the level of enthusiasm in the West for off-shoring solutions that reduce costs and more importantly add to overall productivity.
In the constant quest for value in the enterprise, outsourcing has been a key tool in driving out inefficiencies in business operations. Many corporates are looking at their non-core activities that are not essential to their strategic advantage and pursuing outsourcing opportunities as their best option forward. The philosophy being that organisations should concentrate on what they do best the core competencies that are essential to attracting and retaining customers. This is not new; outsourcing of non-core business processes has been around a long time. What has changed is the growth in off-shoring capabilities which has seen the creation of army-size outsourcing operations in locations such as India, Sri Lanka, the Philippines, Eastern Europe and others.
In the Recruitment industry off-shoring opportunities have developed more recently. This has led to a more gradual uptake that is now starting to really take effect in this latter part of the decade. Early versions of Recruitment Process Outsourcing (RPO) have been undertaken historically by local providers working often on-site with their clients and often in Master Vendor type arrangements with other recruitment companies competing at low margins.
The RPO vendor has often taken responsibility for all permanent and contingent staff recruiting within their client's company. This process is gradually moving offshore as well, and rightly so. As organisations turn global, they have begun to look for RPO providers who not only recruit candidates for local operations, but across its offices in various parts of the world. What they are looking for are RPO partners who can support their global recruitment strategy.
Related: What do we mean by "Business Value"?
While reducing costs and increasing the availability and access to talent, off-shoring has brought its own share of challenges. Among these is establishing an effective recruiting and hiring network across cultures so as to maintain quality standards in a global workforce.
The issue of debate is not if but how soon RPO will move from being a country specific service to a genuinely global service.
Emergence of new models for Recruitment Companies
Off-shoring and RPO is now being offered directly to Recruitment companies for their own activities. Pure back-office functions like payroll or accounts processing have been outsourced for years by many Recruiters. Now opportunities to focus on key strategic activities and outsource those parts of the recruitment process that are non core are available.
The potential to substantially reduce costs and arguably more importantly to use existing talented staff on higher value activities will be very tempting to many Recruitment providers.
Offshoring services for Recruitment companies are mainly emerging from India where there are large numbers of skilled, educated English speakers and where staff costs are vastly lower than in Western countries. India's economic comparative advantage in this area is why it is probably the largest centre in the world across industry for outsourcing activity.
What is deemed core and non core in recruitment seems to be a matter for debate in some parts of the industry. There are some Recruiters who have outsourced all their recruitment activity; sourcing, interviewing, short listing, database re-generation & maintenance and keep only the interface with the client. This works well for them. Others have outsourced only their database renewal and might also have top up candidates sourced by their RPO partner. This may still work well for those companies. What should not be outsourced is the contact and business relationships that a Recruitment company develops with its clients.
Outsourcing recruitment activity off-shore makes sense in terms of the obvious advantages that it can bring but it also needs to fit with a Recruitment company's own view of their business and their capacity to take advantage of it. It is not about outsourcing your mess to someone else and hoping it turns out better; it won't. Successful off-shoring works best when there is a genuine partnership in place in the same way recruiters work best with their own clients. This means a dual commitment over time to communicate and share business requirements to maximise the benefits.
While off-shoring done effectively will bring large cost savings in the recruitment process it is not just a commodity to be bought at the lowest price. It should be seen as a consultative function with a wide array of variance in quality, technology, focus, and structure also. Not all off-shore RPO providers are the same in any of these categories.
Market Value
If we look a little toward the future, the pressure on costs, fee levels and margins is not likely to be anything other constant. The demands for appropriately skilled talent won't lessen in the long term. And the inter-connectedness of the world will only increase. Businesses that have managed their own cost structure well, are able to deliver solutions within a global market and can maximise the value of their business relationships will thrive. They will increase the value in their own businesses and increase their options for wether they want to IPO, sell or acquire others.
Originally published in Recruitment Extra September 2009