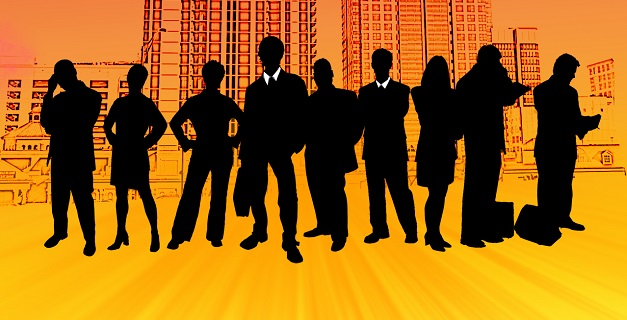 A strong, established management team is an important consideration in any acquisition. When companies review their options for acquisition targets they take into account several factors. All of these factors relate to an assessment of the viability and likely performance of the target company post- acquisition. For example; businesses that are predominantly based on permanent placements, have few "billers", are dependent on a small number of clients and rely on the owner's personal exertion are clearly not in a strong position.
We have discussed those features that make a recruitment business more attractive to buying organisations previously. One important element that can be overlooked is just how significant having a strong management team in place can be. While many acquisition transactions in the recruitment industry have a structure that includes an "earn-out" model, it is more often the case that after that time the owner moves on. The strength of the business into the future may depend on whether there are leaders in place at team, branch, divisional or general management level.
Most risks associated with buying a recruitment company are based on losing clients, staff, contractors and hence revenue after an acquisition. What buyers need is continuity of the positive factors that produce current results while they consider the ways to improve the business over time. Good management provide that continuity.
After an acquisition there may be options of integrating the acquired business with the existing organisational structure. However, continuity of key people and structure is vitally important in maintaining the business in to the future. Many people often struggle with change; or at least their anticipation of change that may occur. When one business is acquired by another it is hardly surprising that some staff will be concerned for their positions and future in the merged organisation. Good management teams that are already in place are the vital factor that can stabilise the business while it is transitioned to the new entity.
Related: Marketing In the Era Of The Buyer
The recruitment industry is very heavily based on interactions between people at many levels; as clients, candidates, colleagues, managers, staff and so on. In that environment it is important to maintain the structures in organisations that are working well. Recruitment managers in general have demanding jobs, when they are doing it well it is usually easy to see the results. They are genuinely valuable assets of the business.

A buying organisation that does not assess these types of HR structural issues during their due diligence investigations in taking a substantial risk.
The recruitment industry is very fragmented with a vast number of small businesses at the base of the pyramid; the number of organisations with more than 30 employees is surprisingly small. For many small businesses, owners are often the only management that exists. In those circumstances, where a business has not grown to a level where the owner has been able to "loosen the reins" and appoint or develop a successor as manager then the business will be scored down in most buyer assessments. That owner will have to expect a lower price and/or agree to stay on for a much longer period. Or they may not find a buyer at all.
Larger recruitment organisations usually have separate divisions, business units or geographic locations and inevitably this growth creates the need for managers to lead these individual operations. The strength of the organisational structure and its ability to function in the absence of the owner(s) potentially increases the equity value in the business. It certainly increases its attractiveness and likelihood of finding a willing buyer.
Management Talent in the Recruitment Industry
Looked at purely from HHMC's perspective in our dealings with an immensely wide range of companies from large to small I think it is fair to say that there is an increasingly sophisticated level of management in Recruitment. While talented people have been nurtured within many organisations and developed into capable managers, some of the larger and mid-sized organisations have been able to attract management talent from the broader corporate world. As the industry matures the quality of the professionals within it increases. While the Recruitment world will always see entrepreneurial energy, confidence and flair it is also now more common to see professional managers emerging to lead organisations into a rapidly evolving future.
Originally written by Richard Hayward and published in Recruitment Extra