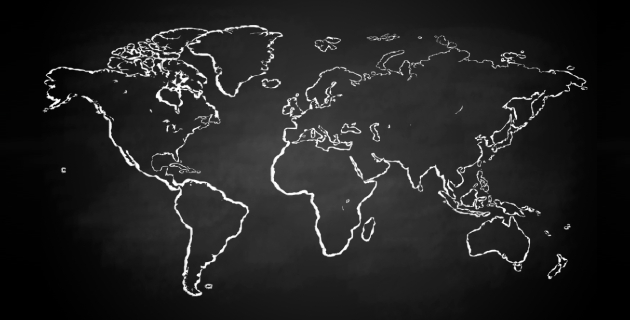 Rod: My head-to-head partner this month is Joost Kreulen, CEO of Empresaria Group Plc in the UK. Empresaria operates 20 brands across 18 countries. Joost travels extensively with his work and has a specific interest in the Asia Pacific region.
Joost, you have operated in the staffing industry in developing countries as well as in more mature markets. There is sometimes a philosophical as well as a practical debate about the role of government in employment and also the role of the staffing industry.
It seems to me that in most of the developed markets the government of the day tends to appreciate the role of the staffing industry as the "middleman" for employment. At the same time, our experience in Australia is that the staffing industry is continually facing an increase in regulation and a tighter definition of employment responsibilities.
Joost: Yes, in most instances Government does support the staffing industry but I don't think they universally appreciate the front line role the industry plays.
For example, data from the American Staffing Association showed that U.S. staffing firms lost nearly 1.2 million jobs (out of 3.6 million jobs lost) — 36% of their temporary and contract work force —over the course of the 18-month recession. In the three years since June 2009 added 786,000 jobs. Yet staffing companies account for less than 2% of U.S. jobs. In other countries, the staffing industry would have experienced similar fluctuations.
All the developed markets we work in have an increase in regulation and sometimes that can be retrospective and catch the staffing industry unawares.
There is an increasing focus on safety, privacy, training, immigration, and the tax implication of contingent workforces everywhere. Sometimes local political and union pressure can influence regulations as well.
There is never less bureaucracy resulting from that focus and the way regulations are implemented can be inefficient and stressful for the industry. However, that is the nature of the industry and we all adapt and get on with business.
Related: Online Staffing – It Is Here And It Is About Your Business
Rod: The best companies do treat change as an opportunity and generate a positive attitude towards it.
Would a Government's employment regulation environment cause you to abandon a country?
Joost: Well that has not happened yet and I do not expect it to happen in the future. Complying with government regulation and laws are a "given". The more pressing issues for the management of a staffing company, like staff, sales and profitability are more relevant to the decision of where we operate.
At the macro level, the benefit is that the global staffing industry is becoming more robust, more sophisticated, and more professional because of the increased complexity of providing services. That is good for the industry in the medium to long term.
Rod: I have been following the activity of some of the staffing associations and also CIETT (the International Confederation of Private Employment Agencies). CIETT, especially, provides a voice for the staffing industry globally and seem to be working strongly in the developing markets.
For example, David Arkless, Vice President of CIETT, recently spoke at an event in India and very strongly linked flexible employment regulation to future economic success:
"Success can be achieved by building understanding of the future economy; identifying talent requirement – right talent at the right time and right place; and providing flexibility with fundamental understanding of global markets.
"If the Indian government creates an inclusive and conducive regulatory framework ... private staffing companies will assist India's humongous labour market transition from the informal to the formal sector, by providing the youth of India a platform that enables them to become more employable and secure a decent job."
Empresaria businesses operate in a number of developing markets like India, Indonesia, Philippines and Thailand. Are the government regulatory environments a major issue for you in those countries?
Joost: The Government employment regulations are no more of an issue than the other aspects of setting up a business in an emerging market. While the licensing and employment regulations need to be understood and adhered to, they are not usually more onerous than what will be found in countries where we have good experience.
There are other issues for international companies, such as the ability set up a business, open bank accounts, employ staff, sign contracts and understand some of the local cultural ways of doing business. Once you get through that you still have to grow a business and everyone knows that is not an easy job to do consistently well.
Rod: So you are positive for the future?
Joost: I am happy with the businesses we operate and the countries where we have presence. The local and global economies will always have my attention, and we are constantly evaluating where it might be sensible for us to expand into new emerging markets.
Rod: Finally, I liked some recent comments from Staffing Industry Analysts in the US when discussing staffing trends.
Subadhra R. Sriram: "What we have been witnessing over the last decade is a general disaggregation of the labor force. The traditional employee role has evolved to different worker classiffcations: freelancers, temporary workers, independent contractors, statement of work consultants, etc. There has been a gradual loosening of people's attachment to individual employers. Contingent workers have become the norm with little stigma attached to utilizing them."
Jon Osborne: "Staffing firms are more than just middlemen. I would say they are real business partners."
We can only hope that Government's everywhere continue to appreciate the role the staffing industry plays in providing both the rigour and the flexibility needed to ensure labour is being used efficiently.
Some key figures on the industry for 2012 from www.ciett.org
Private employment services supported 46 million people into work
There are 140,000 private employment agencies and 179,000 branches worldwide, employing 863,000 internal staff
The total annual sales revenues of the top 10 private employment agencies worldwide accounted for 30% of the total agency work market
The global total annual sales revenues amounted to 259 billion Euro
The USA has the largest market share of the industry, with 23% of total annual sales. Japan represents 17% of the global agency work market, followed by the UK at 11%
Europe is the leading regional entity by total annual sales revenues, accounting for 41% of global total annual sales revenues.
Joost Kreulen was appointed Chief Executive Officer of Empresaria Group Plc in January 2012. Joost has been with Empresaria since 2009. He was initially responsible for its Asian operations and more recently also for a number of its UK based businesses. He was appointed Chief Operating Officer and Chief Executive designate on 7 September 2011. Prior to joining Empresaria, Joost had spent 20 years working in various roles for businesses which now form part of Randstad N.V., most recently as head of specialist staffing operations in the Netherlands.
Originally Published in Recruitment Extra June 2013