Amit Somaiya of IMS People writes on the SIA Executive Forum.
I am blown away with the quality and quantity of conversations about Offshore Recruitment Services that I have had this time at the Staffing Industry Analysts Executive Forum.
IMS People was one of the proud sponsors of the Executive Forum. The forum this year was very distinct and different from the forum last year.
Recruitment organisations in USA naturally talk about Offshore Recruitment Services. The margins are constantly under pressure and each recruitment agency is on a look out for a mechanism that supports them to find candidates faster and at a lower cost. Offshore Recruitment Services is no longer an innovation in the USA market; it is a given fact, the way that most agencies operate!
Related: Offshore Outsourcing Success Factors
I also had the opportunity of meeting a few bravehearts who have set up their own offshore recruitment services centre overseas. What surprised me was they were still open to partner with another Offshore recruitment partner. Their argument: having taken the cost benefits of working in an overseas location, their own setup prevented them to have enough flexibility and speed to expand. They would prefer using a partner who could support them in the peaks and troughs of their business and at the same time allow them to take the cost advantage of outsourcing.
For USA recruitment agencies, Offshore Recruitment Services is part of their recruitment process. Each agency knows that they would need to partner with an Offshore Recruitment services company some time during their business cycle. The only question that remains is who would be their Offshore Recruitment Partner.
The question now to the Australia and New Zealand recruitment agencies is when would you take the next step towards partnering with an Offshore Recruitment partner? A competitive advantage is being left on the table by owners and managers.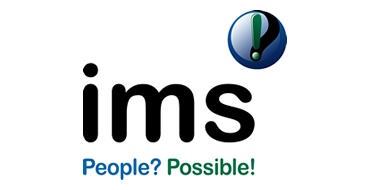 Need to discuss about Offshore Recruitment Services? Contact Sonam Dave at IMS People via email or call on +61 2 9037 1690
IMS People is an Offshore Recruitment Services company based in Gujarat India. They work with recruitment agencies in ANZ, USA and UK and support them to find qualified, interested and available candidates faster and at an affordable cost.