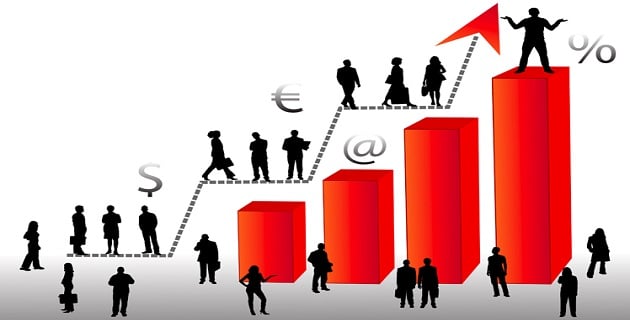 Current business values and Models –Owner-dominant business
Previously we discussed the characteristics of an owner dominant business and the significance it carries in the recruitment industry.
We have now come to a point where we will discuss the business value that an owner dominant business can achieve in an equity transaction.
An owner dominant business is strongly influenced by the shareholders who are usually the founders. Importantly, the shareholders are striving to build the best business they can. They always try to build a strong future for the business.
Having an owner dominant business in today's developing recruitment industry adds value to the industry in a lot of ways. More than that, it largely impacts the equity value of the organisation itself.
Related: Creating Value from International Expansion
Owner dominant business has developed a spread of management, sales and delivery resources and capability.
Owners are not reliant on past business models for survival; they are seeking new ways to stay relevant and grow their business.
They are not relying on past relationships but pursuing new opportunities in the market. It is necessary to keep up with the industry pace.
The owner dominant recruitment agency is in many ways the backbone of the recruitment industry – they provide much of the flexibility, innovation and quality service that drives the growth of the industry.
Valuations
Valuations for this type of business have not varied much over the years. Profits have fluctuated wildly but multiples have remained steady.
It would be rare for a recruitment agency to be categorised as an Owner Dominant business if it regularly has a profit before tax (PBT) of less than AU$500K. There are too many sustainability issues for businesses that regularly deliver profits less than this level and as a result the value of that business is usually lower. On the flipside, those businesses that can sustain a PBT in excess of AU$2M in the Australian market will be rarer, in demand, and have potential for a higher valuation. Most Owner Dominant companies in the Australian market have profit levels within this range.
To discuss the valuation of a business the structure of the deal needs to be discussed, as well as working capital considerations and finally the profit multiple.
The structure of an equity transaction is important and impacts value. As we are discussing a services business, the risk associated with earning future profits is of prime concern to the acquirer. If an owner wants to receive the money up front and depart the business, they will receive less. If they are prepared to stay, assist with the transition to new ownership, and accept future payments based on future performance, they are worth more. The deal structure is a negotiated outcome between the parties based on different risk and reward assessments.
For Owner Dominant recruitment agencies, some form of an "earn-out" structure is usual.
The Working Capital arrangements in a business sale can dramatically impact the take-home cash for a business owner. While working capital arrangement are a negotiated item, it is becoming usual for minimum operating working capital to be included in the sale price.
Given that commentary, most Owner Dominant businesses fall into the PBT multiple range of 2.5 to 3.5. Some companies have greater risk associated with future earnings and do not achieve these prices. And of course there are some excellent businesses that negotiate values above this range.
HHMC Global provides advisory services to the recruitment and staffing industry and is best known for its work on M&A transactions. HHMC is based in Australia and works with clients globally. To discuss your business future contact Rod Hore or Richard Hayward.