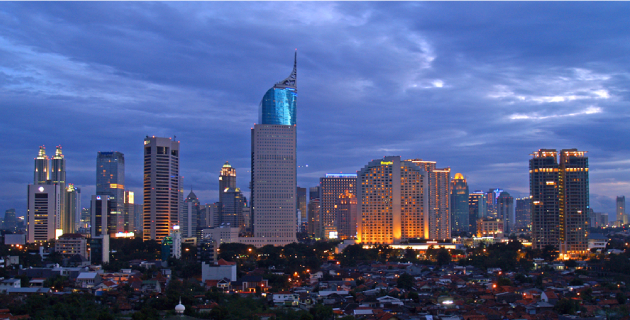 Rod Hore from HHMC Global chats with Taufik Arief, President of People Search Indonesia, about the Indonesian Recruitment industry.
Rod: Indonesia seems to be a hidden mystery to those from outside Asia. China and India get so much attention for their size and economic growth, and Hong Kong & Singapore are seen as gateways to the region. But while Indonesia is a very large democratic country that has been developing rapidly it receives little commentary.
Most people are surprised that Indonesia's population is 250M. Economic growth has been remarkably strong over the past few decades.
Taufik: Indonesia is a part of G20 nations and it might be the country with fastest growing middle class in the world.
Indonesia has been successful in attracting major foreign investors such as Singapore, Japan, the European Union and the United States, and has an active local stock market that has been performing well. Currently, investors consider hot industries to be public infrastructure, maritime, public housing, healthcare and e-commerce, and they are all fully supported by the Indonesian government.
Indonesia relies on domestic consumption and natural commodities for economic growth. Today's global economy impacts Indonesia - lower commodity demand and prices are contributing to the current volatile GDP growth.
Rod: There seem to be some reasons why there are less Western companies have invested in Indonesia than other countries. Company ownership is restricted with majority ownership required for Indonesian nationals. World Bank ranks Indonesia 173rd most difficult for starting a business and 109th for the ease of doing business despite Presidential attempts to streamline processes.
Taufik: Despite the many opportunities available there are significant challenges which apply not only to foreigners but also locals. People feel the lack of law enforcement around intellectual property protection and the transparency in dispute settlement. Despite huge efforts corruption has remained part of the culture. A significant challenge is also the labour laws as terminating people is very costly for the company and there are limits on contingent work.
Related : Just-In-Time Staffing Is Newest Twist in Recruitment
Indonesia is not an English speaking country, although more professionals in big cities speak English today. Any recruitment business requires a special license which have special treatment in terms of ownership, minimum capital and other requirements. There are several types of recruitment agencies permitted by the government: (1) agency placement for private sector (LPTKS) - most head hunters are within this category (2) Outsourcing agency (alihdaya) and (3) overseas manpower agency (PJTKI) - authorised to send Indonesians to work overseas.
Rod: Have many of the global recruitment companies established themselves in Indonesia? I imagine that those that have to service global clients will require a presence in a major economy like Indonesia.
Taufik: More international search firms are establishing a presence in Indonesia. Legally, international firms must partner with local owners as 100% ownership is not permitted for foreigners in relation with recruitment business.
At the same time, the growth of local search companies is rising as more entrepreneurs establish themselves.There will be strong agencies emerge in the next few years and these can become potential partners for international firms in the future.
Rod: You have a broad view of both Indonesia and what is happening internationally, partly because of your global board role for NPAWorldwide.
How is the recruitment industry progressing? It seems there is a reasonable market providing mid-to-senior roles for internationally owned companies but what is domestic market like? Do organisations have a talent issue and are they looking to the recruitment industry to help them solve that issue?
Taufik: There is a challenge for growing organisations as Indonesia does not produce enough local professionals to meet demand, but at the same time it is not legally easy to hire foreign professionals. Of course a talent short market is good for recruitment industry and assists to grow the professional recruitment sector.
Outsourcing is very limited and legally allowed only for roles such as security, cleaning, and transport. This policy is to protect the workers especially for the unskilled and low educated workers. However, this also reduces the flexibility for organisations to grow and hire and can be seen as a negative by investors coming to Indonesia.
Recruiters who serve current growth sectors such as infrastructure, property and IT are positive now, but on the other side those who serve oil, mining and other commodities companies are at the bottom of their business cycle.
Rod: Do you have any advice for recruitment agencies contemplating business in Indonesia?
Taufik: Do sufficient research to understand the business licensing and incorporation process. You must do proper due diligence if you are partnering with local companies, especially in terms of integrity and legal compliance. Once you have established your business, ensure the highest level of compliance when dealing with the authorities.
Furthermore, you will need to ensure the availability of recruiters, especially for leaders and managers, and you will need to align your services and product with local needs. Try to understand local business culture and customs. Although you will deal with multinational companies, most of the staff and manager are local - they are professional but have a local flavour.
Indonesia is land of opportunity, but with so many challenges here to manage: no pain – no gain.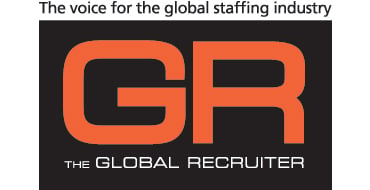 Article written by Rod Hore and Taufik Arief. Originally published in The Global Recruiter