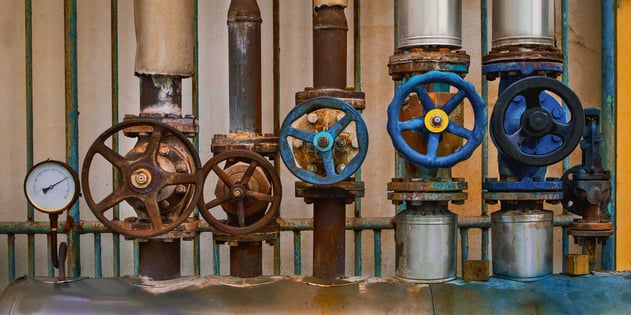 Business owners know that there are many adjustments that can be made to set a profitable course for their business. Some are more important than others; some are controllable; others can seem like they are purely external influences. There is always pressure on costs and profitability.
Actions can be taken to alleviate external influences and tip the balance in your favour. As an example, in recent times inflation has been so low the data doesn't even get reported. Now some economic commentators are predicting the global stimulus packages will create rising inflation. But you have an inflation price rise clause in your contracts to protect yourself. Right?
Recruitment Consultant Costs Rising, Unsustainable
In Australia the pandemic downturn has been replaced with a rapid recovery in most recruitment sectors, combined with a chronic shortage of experienced recruitment consultants to hire. New consultant base salary packages are rising, sign on bonuses and generous commission structures are being considered, and internal vacancies remain unfilled.
Prior to the pandemic, Staffing Industry Metrics benchmarking data has Australian recruitment agency total staff costs as a percentage of Gross Profit averaging around 60%. Yes, half are even higher, and we believe this is unsustainable - a business becomes susceptible to sudden economic shocks. The best companies will have that ratio below 50%.
Business leaders are confiding in us that growth opportunities are slipping past. For those seeking profitable growth something needs to change.
Some Choices
If your business is committed to hiring experienced 360-degree consultants, that appears to be the hardest strategy to execute. You will need to out-compete your peers to hire resources, and costs will rise.
Hiring new-to-recruitment resources is successful for those that have the time and infrastructure to make those new staff productive. There are benefits from not having to "untrain" practices from another agency and resources with sector experience bring added benefits. Hiring and training graduate resources (while time consuming) has also been a winning strategy for many agencies.
Breaking your recruitment processes into components, such as client facing and candidate facing activity, has gained more popularity overseas than in Australia. This allows scarce business development resources to be more focussed on value-added tasks, while being well supported by more easily available candidate and placement resources. There are, of course, some sectors where this is difficult.
What surprises us at HHMC Global is the slow take-up of Outsourced Recruitment Services. Here we are differentiating from VA-style activity and instead concentrating on long-term partnering for core functions of your business.
Database management, talent attraction, sourcing, VMS management, compliance, out-of-hours support, and bookkeeping are just some of the functions handled.
The real benefit is the impact on business – scalability, price advantage, and a provable return on investment.
In Australia the larger international companies are already using some form of captive or partnered outsourced facility and in some sectors, such as Doctor recruitment, take-up is almost universal. This is a mature sector and Australia lags the US and UK industry.
IMS People Possible
HHMC Global has been working with IMS Group for over a decade. They are a leading Global Workforce Solutions company. IMS People Possible is focused on providing Outsourced Recruitment Services, for the recruitment and staffing industry.
Talk to Richard Hayward or myself about how they have assisted recruitment agencies across the US, UK and Australia. Or look up some material on our website.
Alternatively, contact IMS People Possible directly – they'd love to have a conversation with you.