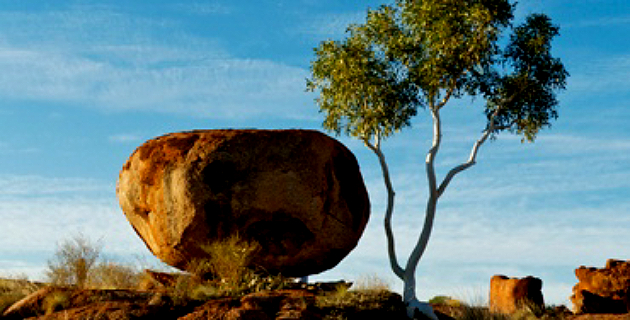 This month Rod & Nigel have used their knowledge of the industry to provided a checklist for owners and managers to consider as they make plans and manage issues in Australia and New Zealand's uneven economy.
Rod Hore, Director HHMC Australia
Our recruitment industry is dominated by small and medium businesses. The owners of these businesses often take a very competitive position to others in the industry and build walls to exclude any view of their business. Sadly, this is often the opposite attitude to that required to build a successful and robust business that will survive the rigours of time.
These are my six suggestions to get your business ready for uncertainty.
1. Seek an external view
It is almost impossible for a business owner working within their business to gain an appreciation of strategic, operational and financial risk without review or questioning from an external party. Having access to external opinions is a critical step to understanding the strengths and weaknesses of your business; including how it is viewed, and valued, from those on the outside .
2. Measure your business
I dont want to step into Nigel's area of expertise, but it needs to be repeated: without good data you can't make good decisions. Worse, decision making will be emotional rather than based on fact, and the thirst for continuous improvement will be diminished when there is little data to share and review.
3. Listen to what your customers are asking you to provide
When talking to sales-oriented managers a favourite image often appears - a hammer running around looking for nails to hit. Some agencies seem to be hammers - they have a product and they are determined to sell it! While that is good focussed activity, just occasionally someone needs to stop and listen to what the customer is actually asking for.
There is rapid change in the way corporate and government clients are developing models for procuring recruitment and HR services. Your business needs to understand what is happening in your client base so that appropriate strategic decisions can be made. If your clients are seeking different services from its suppliers then you can be quickly marginalised - you might need a new hammer or you might need new clients
4. Prepare for less buoyant times
Many planning activities, revenue budgets and remuneration models assume "on target" outcomes. Not enough attention is focused on the financial "valley of death" when performance is below budget. Owners need to minimise the break-even position for the company. How much revenue do you need to break even (eg what is the minimum average billings per income producer for you to break even)? How can you reduce that figure?
The first task is to reduce fixed expenses as much as is possible either by eliminating them or by turning them into variable expenses (eg by outsourcing). The second task is to ensure that variable costs don't kick in until the company has been paid back for its investment and risk. The biggest single expense is staff remuneration and too many agencies incent their staff before the company has been rewarded. The financial health of the company must come before the individual staff member and remuneration models need to reward staff after the company is financially safe in any particular period.
5. Keep project costs and ongoing costs in proportion to your business
Unfortunately growing businesses need step increases in expenses such as office accommodation, IT systems, processes and procedures, back office staff, and management structures. A business is particularly at risk at these points of investment as they move from being underinvested to overinvested in a particular area.
The challenge for owners is to choose the timing for the new investment correctly and to choose the size of the investment correctly. You need to consider both the project costs and the ongoing costs. A question to ask is: what if your business shrank by 40% next year? Would the investment you are about to make jeopardise the viability of the company?
Almost any choice you make in this area will need to be broken down and rebuilt some time into the future - these are not "forever" decisions and need to be made with a pragmatic medium term view in mind. Staff may come and go; office leases and IT systems will be with you for the duration.
6. Build the management team
This may seem to be a strange suggestion but business owners need as much talent as is possible within the business. Owners need strong input in decision making, shared leadership, and safe hands for day-to-day business and the inevitable issues that arise. And, as you advise your clients, this talent needs to complement the existing team, not just replicate it.
Related: What if it's not the economy? What if it's your business model?
Nigel Harse, Director RIB Report
Given the tough global economic conditions and the slowdown in the perm recruitment market over the last 6 months I would set aside some time and prepare for a potentially rocky ride in 2012. I say this because the RIB Report is revealing a number of emerging trends in the perm market which don't bode too well for many in the industry.
A falling perm market shown in the results at the tail end of 2011 (fact based on the results of 117 recruitment companies) has been seen to clearly reflect recent employer and market confidence. However, as the data for 2011 reveals many annual records being broken and profits hitting all-time highs for many, it would be easy to think that "she'll be right mate". I hope that I'm wrong with my caution and concern about 2012 and that we see general business confidence improving soon, we have after all had positive news of a bail out for Greece and much better employment and growth trends from the USA. Like it or not these factors influence our employment market and employer confidence is the trigger or brake to perm hiring.
Regardless of the economic conditions, real or perceived; some timely thought and attention to the following may assist you to become more sustainable and thrive throughout the different economic cycles.
Measure and Manage. It's my belief and experience that those companies who have the courage and conviction to Measure and Manage their service process and outcomes and empower those entrusted with working it, while challenging them to improve it; sustain a much higher level of engagement and get real performance gains over the long haul. This means you must take the lead in creating a culture that's always in search of continuous improvement; with strong strategic direction, confident leadership, intense customer focus, equitable rewards for all and honest, effective communications.
Companies that excel in these areas will always enjoy stronger individual and company performance with superior long-term financial results. This type of organisation can weather any storm as they are always driving into their chosen markets and have been focused on becoming more efficient in them. Yes that means over time their fill rate of jobs and % placement rate of candidates is always improving.
It's never too late to start measuring your process activities, then identifying the areas that can be improved. If you can't measure it, how can you manage it? If you can't manage it, who is? Is that what your customers, internal and external have been promised?
Business Mix is so important for the future; I wouldn't want to be too dependent upon the highly volatile perm market. At the moment far too many companies are making reasonable profits only when they have had a good perm month and that tends to be 1 in every 3 months if lucky! As soon as possible make the call and have dedicated staff focused on growing and servicing the temp/contractor sector, it's different to perms and requires a very different person to make it grow. Take my sincere advice, acquire or quickly develop this capability with an aim to achieve a 70% to 80% contribution to gross profit from this highly valued offering, then the next time the perm market hits a bump you should at least still be able to make profit on a regular basis.
It's a fact worth considering, that when the perm market slows for a reasonable period, soon after temp and contractor market conditions tend to improve. Throughout the GFC period, the healthiest companies were those with a solid contribution from temps or contractors and they reported the quickest growth as we came out of the turbulence.
Accept that long term success, the fun and true rewards will come in great multiples when you become good at developing your people, that's your responsibility and leverage. Everyone, including you must ensure that training and development is always focused and effective. Effective training should resolve any performance issues identified in your measured systems. This must be a priority focus for you.
Cash is always king and you must be focused on your debtor days and be prepared to act quickly to keep them at a good level. Tougher market conditions often means people taking longer to pay you, you must be able to overcome this obstacle more often than not if you are going to succeed. You need to have investigated and have available (at short notice) the access to increased funding for growth, you might just need to tap into it if you hit that big order?
Spend and live within your means. Don't spend too much on anything and in particular be focused on the staffing cost for your business. The most you should be spending on the management and staff (package) is 50% of gross profit. Those that spend 65% or more tend to have very flaky and inconsistent results and profits. Best Practice is 42% and the RIB Report Average for 2011 is 55%.
One thing is for sure, there are going to be winners and losers in any market conditions, good luck and happy efficient recruiting!
Originally published in Recruitment Extra