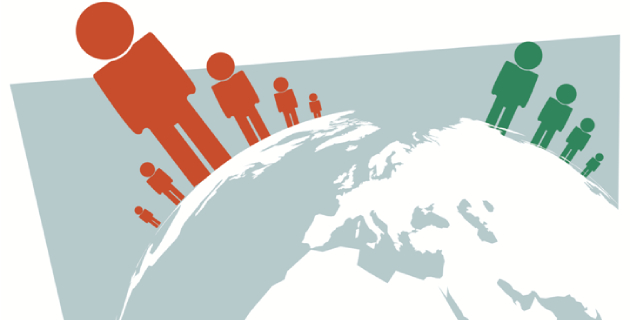 Rod: This month my head-to-head partner is Amit Somaiya, founder and CEO of IMS People in India.
Amit, we have the opportunity to discuss Recruitment Process Outsourcing. You have seen this service offered in different countries and it means different things to different people.
Amit: It certainly does. We first encountered RPO when working in the UK where it has a growing portion of the overall recruitment business. As we began working in other countries we quickly found that the definition and use of the term is slightly different in different parts of the world.
In Australia the definition seems to be narrower and refers to the establishment of a contract where an agency provides onsite services for an organisation, usually for mid-to-senior level permanent recruitment.
We understand the use of RPO services is growing reasonably quickly in Australia, as it is in the USA where Staffing Industry Analysts (SIA) have reported 67% growth over the past 5 years.
Rod: Organisations in Australia, and elsewhere, have a lot of choice in how they undertake their recruitment. They can use agencies, pre-qualified panels of agencies, restricted panels of agencies,procurement led panel arrangements, bring the recruitment process in-house, establish an RPO contract,establish formal VMS/MSP arrangement, or even acquire unbundled services.
There are few rules and the boundaries between all these different approaches is often blurred. How have you seen RPO use by organisations?
Amit: As mentioned RPO seems to be most often an arrangement used for permanent positions up to the senior level. From what we have seen it usually excludes senior executive recruitment and lower level contingent work. Most people think of RPO as a method of arranging perm recruitment, not temp and contract, but that is not an absolute rule.
We think there is growing maturity in the industry and organisations are realising RPO is not for everyone – the largest and the smallest organisations don't usually gain significant benefits from formal RPO arrangements.
From the organisation's perspective, you can appreciate their desire to enter into an RPO type arrangement. The winning RPO agency tends to customises processes and procedures to the organisation's needs; they have one agency to deal with for the bulk of recruitment requirements; they negotiate a fee structure that reflects an exclusive volume arrangement; they get on-site service; and there is a contract to establish measurable performance criteria.
Related: Are you outsourcing less critical functions of your business or are you outsourcing your valuable assets?
Agency Choice
Rod: Agencies have to adjust to the continuing rise of RPO arrangements. There are three choices - some agencies may want to consider providing RPO services themselves; some will find opportunities to work in an organisation that has an RPO service for some of its recruitment; and some will provide their services to the RPO's.
These are three very different strategies for agencies to consider.
Agency owners should be under no illusion that providing an RPO service is a completely different business to "normal" agency recruitment. This is not a minor revision of existing agency practices; this is a new business. Those who go down this path will need to have a solid understanding of process development, technology development, and contract management and contract reporting requirements. It is not for everyone.
The second option, working in organisations that have an RPO contract for certain services, could be considered business-as-usual for many agencies. Rather than make assumptions about contractual arrangements that are in place, an agency needs to identify the boundaries of the RPO contract and seek areas of opportunity. Many agencies will choose to avoid organisations that utilise an RPO and seek relationships with organisations that want to work in a more traditional method.
Amit: Case studies from the USA shows that those agencies that whole-heartedly go into the business of supporting the RPO (or VMS/MSP) environments can reap rewards in revenue and profit growth. In smaller RPO deals there may not be much leakage from the RPO provider. Every time, the agencies that have made this transition will again state that it is a completely different business – there is usually a need to integrate into technology platforms and to customise processes to the specific circumstances.
Some suggestions for Agencies
As IMS works with agencies in developed markets like the USA, UK and Australia we have identified four considerations for agencies considering the RPO environment.
The first is process definition. Agency owners and managers must not turn up with preconceived ideas about recruitment processes. This is not a standard 360 degree recruitment activity. The fee structures are different, the KPI's are different, and the processes required are set out in a contract. The agency needs to develop appropriate recruitment processes to meet the contractual requirements, not to meet a personal or professional view of what a "good" recruitment process requires.
Rod: You mentioned fee structures. The second consideration is to carefully analyse what is required from the consultant and reward them appropriately. Once the RPO contract is established by the agency the consultant may be working on filling job orders that have been delivered to them. There may or may not be some account management involved. The consultant is very unlikely to
be selling to the organisation. As a result, traditional commission structures for consultants are not appropriate - and can't be sustained within the contract fee structure. It may be more appropriate to set a bonus structure based on the achievement of certain contract KPI's.
Amit: The fee structure and modified processes also leads to many organisation utilising Offshore Recruitment Services for the sourcing activities – providing available, motivated and verified candidates to the onsite agency consultants. US research shows this provides a 5-7% cost advantage in the overall RPO contract over agencies that do not use offshore services. Equally as important is the benefit of scalability and contract flexibility that you don't get with in-agency staff on projects of this nature, as the offshore agency can be contracted to match the terms of the RPO. This type of work is growing rapidly for our organisation.
Rod: The fourth consideration that we have noticed is with technology. Agencies need to be adept with technology to build efficiencies in their internal process, manage contractual terms by providing great performance reporting, and interface to an organisation's internal systems. Technology is becoming a critical success factor for recruitment agencies globally – the choices made with technology are having a big bearing on future performance.
Amit: Recruitment Process Outsourcing is yet another area to test the strategy of local owners and managers. Those that are able to clearly set strategy for their business, choose the right opportunities for investment, and execute efficiently will be reap the rewards.
Sourced from Recruitment Extra April 2013 "Head to Head" by Rod Hore HHMC and Amit Somaiya IMS People