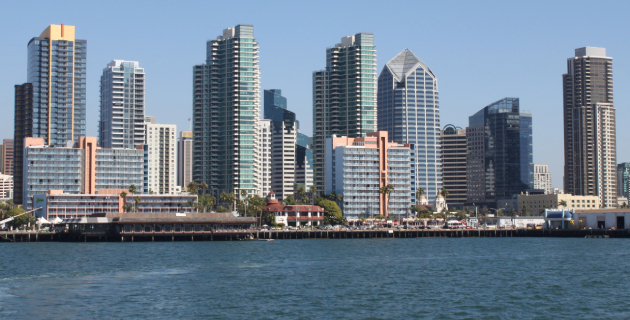 When you go back and revisit something that exceeded expectations the first time you saw it, you wonder what your reaction will be when you revisit. Are your first impressions too positive? Would the follow-up leave you disappointed?
I shouldn't have worried. Staffing Industry Analysts deliverers. Their premier conference, the SIA Executive Forum North America, continues to be excellent and approximately 1100 attendees are inspired, updated, entertained and networked each year.
Here are a few observations from the SIA events held in 2014 and still relevant today:
1. Jack Welch quote
I thank Barry Asin, President of Staffing Industry Analysts, for reminding me of a Jack Welch quote that is particularly relevant to our industry and articulates HHMC's commentary better than we ever have:
"If the rate of change on the outside is greater than the rate of change on the inside, the end is near."
2. Medium term economic outlook is positive
While it takes courage to make economic predictions, Staffing Industry Analysts data and broader economic data indicates a positive few years for the USA and for most of the larger recruitment industry countries. Nobody is predicting straight-line continual positive news, but are predicting a reasonably positive period through to 2018.
If your business is performing poorly, it's probably not the economy that is the issue (mining sector excluded)
3. Growth in Professional recruitment
Professional Recruitment in the USA now exceeds 50% of the total market. The rest of the world has Professional Recruitment at about 40% of the total market. While there is a dominant IT sector in the US that pushes the Professional Recruitment percentage higher, it also shows the potential for Australia and other countries to continue to grow the professional recruitment sector.
Related: 20 Observations from the World's Premier Recruitment Industry Conference
4. Online Staffing
Online Staffing, as epitomised by oDesk, Elance, Freelancer.com and others, is now part of the mix of our industry. Just like job boards and LinkedIn. It's going to grow strongly and evolve like all new technology and cultural strategies.
But there does not seem to be a scenario where this is the "industry killer" some would like us to believe. The challenge for owners and managers, as always, is to work out where this fits into their sector and their strategy going forward.
5. Merging of MSP & RPO
Managed Service Provider (MSP) services have traditionally been used for contingent worker processes. MSP's have not had a large penetration in the Asia Pacific Region. This is likely to increase somewhat as large international organisations push their MSP structures globally, and larger local organisations seek the benefits of VMS/MSP solutions.
Recruitment Process Outsourcing (RPO) has traditionally been used for perm recruitment services. RPO continues to increase in Asia Pacific.
There is a trend by organisations to introduce Total Talent Management by merging these two activities. Also in this mix is the requirement for organisations to better manage the Statement of Work (SOW) activity that often includes the services of recruitment agencies.
Will this be an impact on our region? Will this further decline the opportunities for agencies to have a direct relationship with the organisation?
6. The growth of solutions offerings by agencies
There is a significant increase in the number of recruitment companies offering solutions to their clients, not just offering staffing services.
While the IT recruitment sector is leading the charge, many other recruitment sectors are increasing their solutions offerings. Asian Pacific companies appear to be increasing their service offerings in line with the other regions.
The benefits are enormous and include higher margins, differentiation in a crowded market, greater annuity revenue, and deeper customer relationships. However solution services come with increased risks, including the potential for project loss, the need for specialist bidding and management resources, longer sales cycles, and the need for genuine domain expertise.
7. Asia Pacific not doing too bad
Asia Pacific cannot hope to develop a market size like the USA enjoys in the near term, but there are a whole range of positive points to take away from the conference. We have similar issues with attracting and compensating quality staff. We have similar issues training and mentoring staff to be the consultants they need to be (this is a topic for another day). I'd suggest we use technology, adhere to compliance, and build quality processes as well as anyone. Recruitment agencies in Asia Pacific stack up well against their US counterparts.
The challenge for us is embracing change within our recruitment organisations – the courageous decisions required to stop or change what you've always been doing and re-build business in a different form are a survival necessity and Asia Pacific agencies are sometimes seen to be resisting change.
8. What's the real difference with the US?
USA staffing industry owners and managers are confident and forward looking.They are prepared to make a decision and have a go. When it doesn't work they cut their losses and have another go.They are positive. They are not negative (to repeat a point for emphasis). They are seeking to build a business that has enterprise level characteristics. The owners work externally to the business.They have a vision and motivate staff to join them on the journey.They read, network, learn and discuss business. They work ON the business.
9. Cricket and Humble Pie
One of the UK attendees that had ribbed me mercilessly last year about Australia's chances in the upcoming ashes tests was suffering a bout of humbleness [in fairness, he was half right about the results]. This well-known lawyer was recently speaking to Phil Tufnell, former England Test Player. Phil's always been a funny bloke and suggested that there are staffing companies everywhere – why, even the England and Wales Cricket Board is in the temp business, placing cricketers into short term employment playing for England.
HHMC and Staffing Industry Analysts
HHMC had formed a partnership to represent SIA in the Asia Pacific region. We help them obtain greater presence in this region, which gradually increases the focus on the region with research, events and other relevant activity.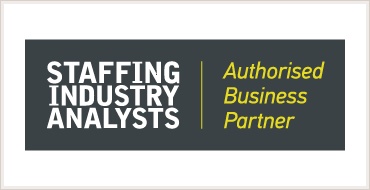 We have always liked the quality of research, analysis and insightful commentary provided by SIA. Conferences held by them are the best we have attended. Most importantly, their quality of service and "can do" attitude is generating loyal customers worldwide.
If you'd like to know more, contact us evaluate Corporate Membership, and consider joining HHMC at SIA Events to be held in in Europe and North America soon.