Robots and driverless cars – half the workforce could be at risk of replacement
Last month, Staffing Industry Analysts hired its first robot. Sam is a 'telepresence robot' which enables our remote workers to have a mobile virtual presence rolling around our head office in Silicon Valley. Here in Mountain View, new technology developments are in plain view. Google's driverless cars are increasingly joining in the morning commute so we do have some good anecdotal evidence about the advance of robotics.
Traffic-weary commuters may look forward to the day they can sit back and let their cars drive al by themselves. On the flip side, taxi drivers and truck drivers may soon be joining the ranks of travel agents and record store clerks — where job prospects have evaporated amid new technologies.
And technology will disrupt more than driving jobs.
People underestimate the number of jobs to be lost to 'software substitution', Microsoft founder Bill Gates said in a talk in March at the American Enterprise Institute.
'Technology over time will reduce demand for jobs, particularly at the lower end of the skill set,' Gates said. 'Twenty years from now, labour demand for lots of skill sets will be substantially lower, but I don't think people have that in their mental model.'
Staffing Industry Analysts has undertaken its own detailed analysis of this phenomenon and estimates 63 percent of all temporary agency jobs are at high risk of computerization over the next 10 to 20 years.
Our estimate is calculated using the methodology established in the groundbreaking report 'The Future of Employment: How Susceptible Are Jobs to Computerisation?' published in September 2013 by Carl Frey and Michael Osborne, two Oxford University academics. They analyzed 702 U.S. occupations and ranked them according to the risk of 'computerisation'. Their predictions are based on near-term technological breakthroughs and do not consider the impact of future breakthroughs.
Frey and Osborne's study suggested 47 percent of total U.S. employment (not just temporary agency jobs) is at risk of computerization over the next two decades. So, while permanent jobs might be less under threat than temporary jobs, the fact that half the workforce could be affected is still quite remarkable. Jobs already being replaced by software substitution include bank tellers, bookkeepers, cashiers and retail salespeople.
Staffing Industry Analysts calculates that the segments of the U.S. temporary staffing industry most at risk are finance/accounting, office/clerical and industrial using Frey and Osborne's methodology. It may come as a surprise to some that higher skilled accounting roles are under a higher threat than many low-skilled blue-collar roles.
While we haven't done the same investigation outside the U.S., the structure of English-speaking labour markets (and the shape of staffing markets specifically) are fairly common so it's unlikely that this analysis would vary much if we applied it to either the UK or Australia.
Even agency recruiters could be impacted.
Recruiters aren't among the 702 jobs Frey and Osborne analyzed. But if recruiters are seen as little more than interviewers, their jobs could be very susceptible. If, on the other hand, the role of the recruiter is seen more along the lines of a human resource manager, then the job would be much less so. The social intelligence aspects of the recruitment role are its strongest defence against computerisation but, even if recruiters aren't completely replaced by automation, it does seem very likely that the types of skills required to do the job will be markedly different from those in use today.
"Deskilled"
Frey and Osborne aren't the only ones looking into this. Another recent study by CareerBuilder found 21 percent of U.S. companies have already 'deskilled', or replaced, workers with technology. And the percentage rises to 30 percent among companies with more than 500 employees.
Not all was bad news. CareerBuilder's study found 35 percent of those companies that deskilled workers ended up creating more jobs at their firms than they had prior to automation. In addition, 35 percent also said they ended up hiring back workers because the technology didn't work out.
The CareerBuilder study — which included 2,199 hiring managers and human resource professionals across industries and company sizes — indicated technology is both a job killer and creator.
Shrinking market
And although an estimated 63 percent of U.S. temporary agency jobs are at risk of computerization, it does not mean the temporary staffing industry will shrink by 63 percent. If human labour can upskill sufficiently, new jobs will replace jobs that become obsolete. If not, there could be fewer jobs to chase.
What will happen?
Economic theory suggests that an invention that replaces workers with machines will have a number of positive and negative impacts:
An increase in the efficiency of production.
A reduction in the price of goods.
An increase in real income and thus an increase in demand for other goods.
A destruction effect on labour and the reallocation of labour supply.
A capitalization effect as more companies enter industries where productivity is relatively high, leading to increased employment in those expanding industries.
In the past, human labour has generally been successfully in adopting and acquiring new skills through education in order to meet new challenges in the workplace (though the impact at an individual level can be catastrophic). Yet as computerisation enters more cognitive domains, there are doubts as to whether this is sustainable, according to 'The Great Reversal in the Demand for Skill and Cognitive Tasks' by Paul Beaudry, David A. Green and Benjamin M. Sands, March 2013. Recent findings document a
decline in the demand for skill over the past decade even as the supply of workers with higher education continued to grow.
Upsides?
One upside for temporary staffing firms: Employers may be more inclined to turn to flexible labour more to help cope with the difficult transition to a more automated work environment.
In the longer term, those staffing firms that pay attention to the trend will get the opportunity to target new emerging categories of work, while those that ignore it will experience ever-softening demand for what they may regard as their core skill segments.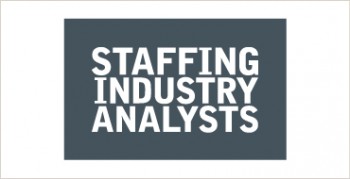 In addition, staffing firms of the future may choose to provide more automated solutions themselves in addition to human work solutions. If staffing firms don't step up to provide such services, it is inevitable someone else will.
For more information visit: www.staffingindustry.com.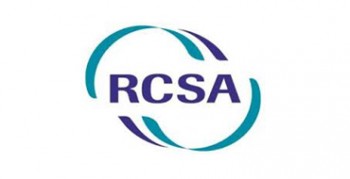 Article written by John Nurthen of Staffing Industry Analysts for the RCSA Journal December 2014. HHMC is an authorised business partner of Staffing Industry Analysts and an official Supporter of the RCSA.