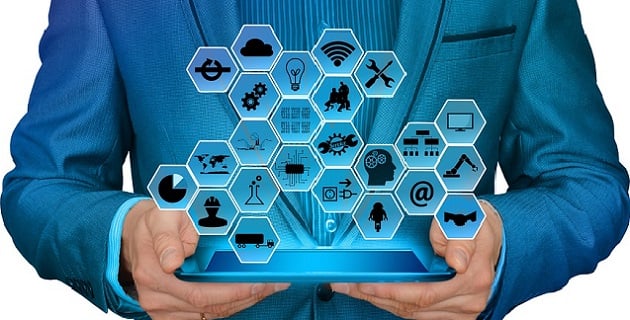 HR Tech has exploded in recent years, with billions of dollars of VC money being pumped into the industry. Founders look for the same valuations and multiples as other technology businesses. At October's HR Technology conference in Las Vegas, more than 9,000 attendees saw hundreds of exhibitors demonstrate what is new and exciting, and what sets them apart.
Global recruitment and Staffing giants including Recruit Holdings, are setting up sizeable HR Tech innovation funds. Even smaller recruitment company founders, are keen to get in on the action, providing crucial seed and angel funding for early stage HR Tech businesses, or starting them organically. There is a dizzying array of similar products on offer, and most HR Tech start-ups will likely fail, starved of cash and momentum in extremely crowded and competitive markets
Many others at the coal face in traditional recruitment companies and search firms are often so absorbed in getting their people to hit 2-3 placements a month, they can't imagine how AI will help them hit 10 or more placements. Smart HR Tech tools that enable recruiters and in-house talent acquisition staff (TA's), to more efficiently identify, screen and manage talent pipelines, signal the start of the end for many human recruiters who can't adapt and offer the same cost efficiencies as machines. High end, high touch recruiting is the bastion of very few companies these days. The rest will have to compete at the mid-level for the best engineers and emerging leaders, and to do so effectively they will need the right HR Tech tools to stay relevant and effective. Many old school recruitment company owners are still more analogue than digital. I am amazed that so many still work off excel sheets and legacy Applicant Tracking Systems (ATS) that don't talk to social networking services (SNS). They will go the way of the dinosaur, as millennials won't want to join such antiquated businesses. Those who adapt and innovate, will show efficiency gains in productivity that can act as high-octane financial leverage in any M&A talks.
The Staffing Industry is also experiencing rapid change, and one case I read about recently, showcased how security staff were being replaced on site with 'temp' robots.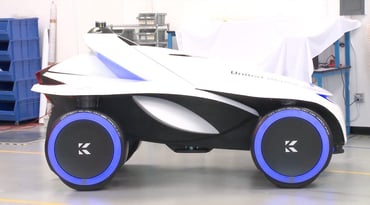 Knightscope is a SV based start-up that builds and "places" security robots who patrol around, record their surroundings and electronically notify security staff of any unlawful or suspicious activity. They are billed out on an hourly rate, operate 24 hours a day, 7 days a week and at USD7 an hour, cost about half the rate of their human counterparts. Robo staffing seems here to stay!
Related: Technology Limitations in Global Recruitment
When I started a search business called CDS in Japan in the late 1990's, we were definitely more art than science. With qualified bilingual candidates in short supply, we had to get out to trade shows and networking events to meet people and win their confidence and generate referrals; no easy thing in a market where job change was traditionally frowned upon. There was no LinkedIn, no Facebook, no Google, and smart phones were not yet ubiquitous. We used various ATS systems in the early years, such as Filemaker and Maxhire. We even invested in servers, racks and software to build our own system, before realizing that nothing we could do internally, could ever keep pace with the larger global ATS systems with dedicated development teams, and products that worked with the latest SNS. It was a costly and chastening exercise.
CDS was acquired by Recruit Holdings in December 2007, just before the GFC. Recruit is definitely more science than art, and they have taught us a great deal. They have developed a unique matching system in Japan using science and kaizen to improve the candidate and client conversion rates. As well as having Rikunabi Next - the largest career site in Japan, Recruit Holdings have a major stake in 51job.com in China. They also acquired Indeed.com; which has its own tech innovation fund.
I sit in Recruit's International Recruitment Business known as RGF, advising the Board on acquisition and integration strategies. We now have more than 1,000 recruiters and support staff in Asia, outside of Japan. Asia is in many ways behind the US and Europe markets. That became very clear to me when visiting Silicon Valley recruiters who pilot and use many of the latest HR Tech products.
At some point in the future RGF will take its international recruiting business to these markets, and I am confident that old style search firms will not be on our radar screen. Rather we will look to partner with younger, fast moving, scalable businesses that embrace HR Tech, and realize that to stay relevant and compete with in-house TA's, LinkedIn, Indeed.com, Google's AI powered job search engine etc., they will need to achieve a potent mix of art and science. Art to me means the ability to add value at every stage of the recruitment process through true market mastery based on specialization. Science focuses on incremental ways to improve and streamline the recruiting process, aided by smart HR Tech tools.
Charles Darwin comments are spot on for the recruitment industry when he said: "It is not the most intellectual of the species that survives; it is not the strongest that survives; but the species that survives is able to adapt to and to adjust best to the changing environment in which it finds itself."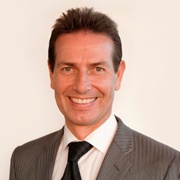 Simon Childs, Managing Director and Board Advisor to RGF's International Recruitment Business
Simon helps drive RGF's global M&A activities in permanent recruiting. He also oversees several other strategic initiatives, including Leadership and Executive Search training, as well as the internal hiring of senior level executive talent in Asia for group companies.
Simon has an active interest in HR Tech. He is an angel investor and advisor to several HR Tech businesses, as well as being a co-founder of www.hrdigitaltoday.com ; a HR Tech portal focussed on the latest news in Asia Pacific.