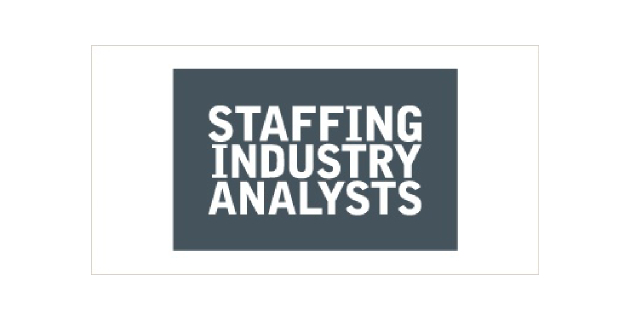 The report, "Higher Risk, Higher Reward: IT Staffing Companies and Statement-of-Work Engagements", published in the month of June this year, showcases how the IT staffing industry is seeking new ways to work with clients, as managed service provider (MSP) programs and/or vendor management systems (VMS) have increased price competition among staffing firms. This, as a result, has led to commoditization of labor and downward pressure on profit margins, which in turn has forced the IT staffing firms to look for more consultative solutions to fulfil their clients' needs.
Such engagements typically occur through a Statement Of Work (SOW) a document that codifies the engagement in terms of the work to be performed, minimum standards to meet, timeline for completion and basis for pricing. Different types of work performed under an SOW may be referred to by various terms including consulting, IT services, or the notoriously vague solutions.
Related: Seek External Input to your Business
Defining SOW in IT: The Nature of the Engagement
Though the term "statement of work" (SOW) is derived from the underlying document itself, there are defining characteristics that determine the validity of a given engagement being structured as an SOW, and that distinguish it from traditional staff augmentation. The key feature is the acceptance of some degree of execution risk by the supplier, which is defined through the service level agreements (SLAs) written into the SOW document. The SLAs state in clear and measurable terms what is expected of the supplier in order to be paid, and what is expected of the client to enable the supplier to complete the work on schedule, within budget and to the requisite standard of quality.
Hence SOW usually falls into three categories:
Project-based SOW
Staff augmentation model
Fully outsourced model
Pricing and Billing Models
The variety of pricing and billing models that exist in the world of SOW are nearly as varied as the forms of engagement:
Fixed Price
Fixed Fee
Transactional or Outcome-Based
Time & Materials
Hybrid Pricing
The SOW Document
The term "statement of work" refers to the document that defines all aspects of the work to be performed, the process through which it is to be accomplished and at what price. This document is usually based on a template which may originate from either side, but more often from the client, particularly in the case of larger, more sophisticated customers.
There is a fair degree of variability to the specific information included in an SOW, as well as the overall length and level of detail, depending on the nature of the engagement. The report details the important aspects of the SOW document.
Drivers of Adoption
There is a continuing rise in the prominence of SOW business in the staffing industry. Customers and suppliers alike are embracing this form of engagement for its perceived strategic and economic advantages. Is this truly a win-win scenario?
For Staffing Firms
In a market environment characterized by increasing margin pressure due to the broadening adoption of MSP and VMS by large consumers of contingent IT work, staffing firms have been seeking new, higher-value ways to engage their clients. SOW business presents an opportunity to differentiate from competing suppliers of temporary staffing, fend off commoditization and stake a position higher on the value curve.
For Buyers
Companies that use significant volumes of contingent workers are showing a heightened interest in SOW services. The underlying driver of this trend boils down to a desire to strike a balance between control and risk.
Advice for Agencies
The rise of SOW has the potential to reinvigorate recruitment agencies, especially IT recruitment agencies, but if not addressed it also can be the biggest new competitor on the block that takes business out of your reach.
However it is not sufficient to experiment in these new service categories. There are existing players that have sophisticated offerings and there are traps for the unwary. For example, it can be devastating for your business to have your SOW projects categorised as staff augmentation.
This report, and other analysis by Staffing Industry Analysts, becomes essential reading for managers seeking to realign their business and set strategies for the future.
Staffing Industry Analysts Corporate Membership
Staffing Industry Analysts is the global advisor on contingent work. Known for its independent and objective insights, the company's proprietary research, award-winning content, data, support tools, publications, and executive conferences provide a competitive edge to decision-makers who supply and buy temporary staffing. In addition to temporary staffing, Staffing Industry Analysts also covers related staffing sectors.
Staffing companies and their suppliers benefit from personalised intelligence, research, proprietary tools and advisory services from SIA's expert analysts that are included with Corporate Membership. Corporate members receive legal/regulatory updates, market forecasts, financial/operating benchmarks and briefings on key economic and financial indicators.
For additional information on Corporate Membership and to receive special HHMC membership offers read more here. Already a corporate member? Access the full report here