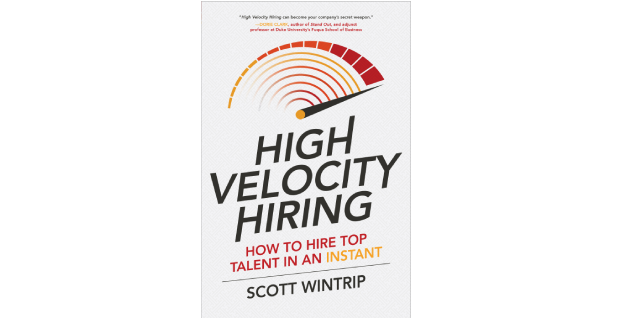 The recruitment industry is relatively young and has evolved into what it is today with the contribution of its leaders. There are conferences and events across the world to share ideas and network with peers from the industry but not all aspirants are able to attend these events. It becomes important for the industry to produce quality literature for those seeking to meet today's challenges. There is a dearth of relevant books available in the market for the recruitment industry audience. That is what makes Scott Wintrip's new book "High Velocity Hiring – How to Hire Top Talent in an Instant" so positive.
Related: eBook – Business Valuations in the Recruitment Industry
Scott, CEO of Wintrip Consulting Group, is a prolific recruitment industry blogger, speaker and industry consultant. His previous book "Sales Yoga - A Transformational Practice for Opening Doors and Closing Deals" continues to be a strong reference for the industry. Scott was also recently named in the Staffing Industry Analyst's 100 Hall of Fame. His work across the world with major organisations and with recruitment agencies has inspired him to write his latest book to address the issue of hiring challenges and share how businesses can fix their broken hiring processes.
Just released, the book has received positive feedback: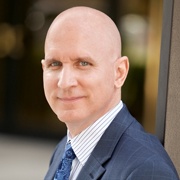 "There's a big difference between speed and haste. Rather than make hasty hiring decisions, at IBM we have baked speed into our process for talent acquisition. That's why High Velocity Hiring is so important. Fast and accurate hiring is never an accident. It happens because leaders plan for it, implement a process to achieve it, and hold staff accountable to following the plan." — Obed Louissaint, Vice President of People and Culture, IBM Watson
"Scott Wintrip's book is exactly on point for today's economy, especially in a tight labour market that is only going to get tighter. Chapter 2 on the Talent Accelerator Process and Chapter 11 on Durable Diversity are two items every organisation needs to be paying attention to as these are especially critical issues. Labour issues could easily determine your success and growth in the years to come." — Dr. Alan Beaulieu, Principal and Senior Economist, ITR Economics
"Never before has a book made fast and accurate hiring so simple. High Velocity Hiring will permanently change how organisations find and select talented people worldwide." — Mark Levy, author of Accidental Genius: Using Writing to Generate Your Best Ideas, Insight, and Content.
Your company's future depends on hiring the right talent. Scott Wintrip's new book is an invaluable resource to help you land top performers–even in crowded and competitive markets. High Velocity Hiring can become your company's secret weapon." — Dorie Clark, author of Reinventing You and Stand Out, and adjunct professor at Duke University's Fuqua School of Business.
To order your copy of "High Velocity Hiring – How to Hire Top Talent in an Instant" (McGraw-Hill Education; April 2017; ISBN: 978-1- 2598594-7- 2) follow this link .