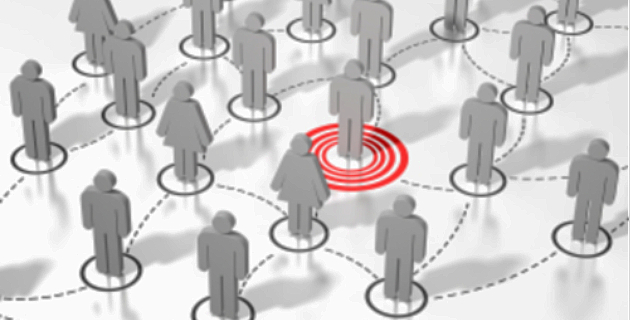 Publishing "Business Valuations in the Recruitment Industry - A Guide for Recruitment Agency Owners" has generated some detailed industry discussions.
One of the continuing conversations has been around the definition of sustainability and what might be a suitable definition for tomorrow's recruitment agency. I've written previously about staff turnover and the ability to quickly rebuild revenue as a measure of sustainability.
The industry is clearly aware of the research that shows broad, rising skills shortages, and organisations around the world identify attracting talent as one of their top issues. So maybe the ultimate measure of sustainability is those recruitment agencies that can show they can build and commercialise a talent pool.
A talent pool is a database of interested potential candidates which could have expertise on a specific area or candidates capable of performing a variety of tasks.
For many of today's recruitment agencies, the hiring organisations may pay the invoices, but it is access to talent that determines success. Without access to talent, most recruitment agencies are struggling to identify their value to the client.
In most circumstances, if a recruitment agency starts looking for talent when the job order is confirmed then that is a difficult and unproductive position to be in – client organisations have proven over the past few years that they'll do the job themselves if that is all you've got to offer.
Related: Staff Turnover a Sustainability Issue
There are exceptions to this. Recruitment agencies that can provide "process" solutions for organisations (RPO and MSP being examples) are solving more than a talent problem and have a different value proposition.
There is a whole industry providing HR Technology and associated services to enable the process of finding and connecting with potential candidates. Most recruitment agencies are spending real money and a lot of management time building their social network and quickly learning how to become social marketing professionals.
Proving the value of this activity is not always clearly identified. One measure is the source of candidates placed. If the vast majority of placed candidates are from your ATS then you are succeeding. Then you have a value proposition for your clients – and for a potential acquirer.
Why are the best recruitment agencies building Talent Pools
Discussing Talent Pools is not new and more literature appearing, such as this article by Employment Office. Talent pools are developed to:
To reduce the cost of recruitment: Whilst talent pools take time to build, if they are done correctly they greatly reduce the cost of recruitment because they can eliminate the need to advertise. A recent study found that recruitment costs could be reduced by up to 50% when using talent pools.
To reduce the time to hire: When using talent pools you can reduce time, as the work of screening, selecting and prequalifying candidates is done for you. Talent pools allow you to move quickly to fill the role with the right candidate with minimal impact on other employees and the running of business day-to-day. Research has found that 50% of organisations using talent pools had reduced their time to hire.
To identify quality candidates for the future: Having a strong talent pool can help you identify potential external candidates before the role needs to be filled. A good talent pool will be one that is continually connecting with talent and updating information, as well as bringing in new diverse talent.