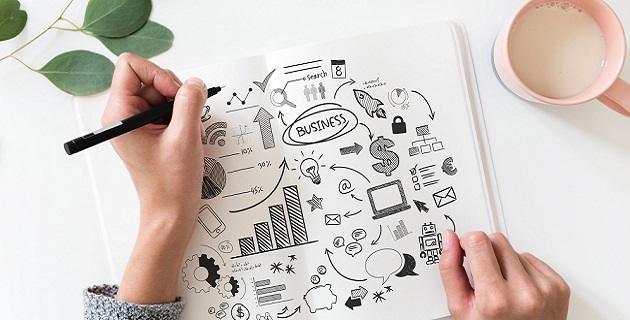 In this evolving era of recruitment industry, starting a new agency is an exciting game, though it can be daunting sometimes!
Especially when that first weekly contractor payroll run is due and your customer is yet to pay their first invoice that isn't even due for another 14 days! This means that there's another two weeks of payroll on top of this first week to be paid before the cash starts to come in. The initial excitement of landing that first contractor placement is soon replaced by stress and anxiety of wondering where the cash is going to come from so that the critical weekly pay run to the contractors can be met.
Ideally the business has started with at least some personal funds being put into the business however if a large volume or high value temp contractor job is won, the initial start-up cash required can be significant to meet just that first week's payroll.
If personal money has not been injected at the start, then either an overdraft has been made available to the business or other loan has been provided. This is unlikely given most banks will require a certain time trading and/or some form of property as security which, if available, then ties up the Director's personal assets with the business.
The appropriate alternative for new start recruitment agencies is Invoice Finance or Payroll Funding where an advance is made against the unpaid customer invoice so that contractor weekly payroll can be met.
Related: Valuing a Corporate Recruitment Agency
There are a range of Invoice Finance providers and choosing one is a topic for another day.
Start-up businesses have other policies and procedures to consider. They must ensure there are no issues with the credit worthiness of new customers - are they a known large corporate with a solid credit history, or a little-known company that has been trading a short time and already has a string of credit defaults. If using Invoice Finance, the finance provider assists with credit checks and assessment that can highlight any potential issues.
At the beginning it's important that the basics are right.
Your terms of business need to be solid, outlining your agreed payment terms, your rates and any penalties you may choose to apply if payment of invoices are late.
You need to be compliant with the recent changes to the Personal Property Securities Act which is critical.
Invoices should include not only your own but the correct customer entity and ABN details - if these aren't accurate and you need to chase a debt owed legally, you can immediately fall at the first hurdle if you haven't been invoicing the correct entity for your services. Getting the right entity details for your business and your client is surprisingly an issue in the industry.
Other things to consider for cashflow in the early days are the credit terms you will be offering. Some larger businesses can insist on up to 60 days End of Month which means that you will need to have sufficient cash to meet up to 12 weeks of weekly payroll before your invoice is paid. Obviously, Invoice Finance can assist with funding this cashflow gap. The margins you need in your pricing if longer credit terms are offered must cover the financing fees. The placements you are excited about today may not be as profitable as they look on paper.
Start-up companies do not usually have the luxury of a commercial manager or a finance controller to keep the cash flow forecasting and compliance in place. If these skills are not strong in the founding shareholders, then insourcing or outsourcing these skills is likely to be critical to your survival.
The recruitment industry offers a low barrier to entry for entrepreneurs that have the skills and dedication to thrive in recruitment. However, the basics of running a business cannot be ignored, and strong cash management planning is at the top of the list of activities that need to be executed correctly.

This blog has been written with the assistance of Marc Hutchinson +61 455 091 608 of APositive Workforce Finance