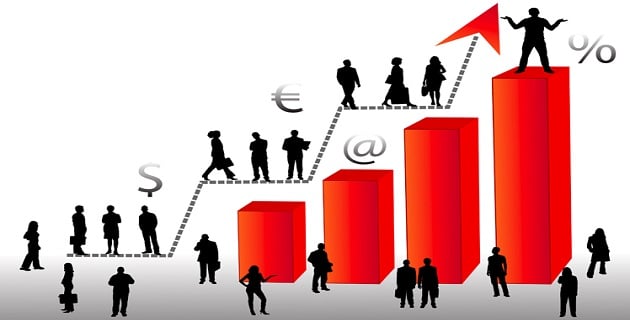 Current business values and models – Corporate business
Previously we discussed the characteristics of a corporate recruitment agency and the position these companies hold in the market.
We will now investigate the business value that a corporate business can achieve in a sale process and how that is different to an Owner Dominant business or Lifestyle business.
Many agencies in the industry are focusing on becoming more corporate and are heavily investing their resources to achieve this. A corporate recruitment agency has rare, defined characteristics that include:
- Size – Size does matter.
- Predictable revenue and profits
- Less reliance on founders
- Multiple Shareholders
- External Board
- Strong Management Team
- Externally Audited Accounts
- Strong Corporate Governance
- A great understanding of risk
These characteristics are rarely found in recruitment agencies. The characteristics, and scarcity, add value to these companies in an equity transaction.
Valuation
Valuations for corporate businesses are rising in this period of globalisation and consolidation.
In Australia, a genuine corporate recruitment agency would attract a valuation in the 6-8 EBITDA multiple range, with some possible variations to that in certain circumstances.
Related: Valuing a Corporate Recruitment Agency
Transactions involving corporate recruitment agencies will often have these characteristics:
- Profits in excess of say $5Mpa
- Up-front payment for the business
- Defined working capital requirements retained within the business
- A profit multiple well above that achieved by Owner Dominant recruitment agencies.
Across the USA and UK there are numerous transactions that fit these characteristics. In Australia there are less. Recent examples would include Recruit's acquisition of Chandler Macleod (a listed entity) and Recruit's acquisition of PeopleBank.
But Don't Be Misled
It is an unfortunate characteristic of transaction involving corporate companies that they are easily identified and widely reported. All other transactions in the industry are lightly reported.
Hence the casual observer of the industry, or those superficially reviewing what is happening in the industry, will be influenced by the results from corporate transactions. Extrapolating the characteristics of corporate transaction to what might be applicable in an Owner Dominant or Lifestyle transaction is dangerously misleading and regularly leads to poor decision making within the industry.
The challenge for owners of Lifestyle and Owner Dominant businesses is to carefully and honestly evaluate your business characteristics and don't be misled by the latest deal press release.