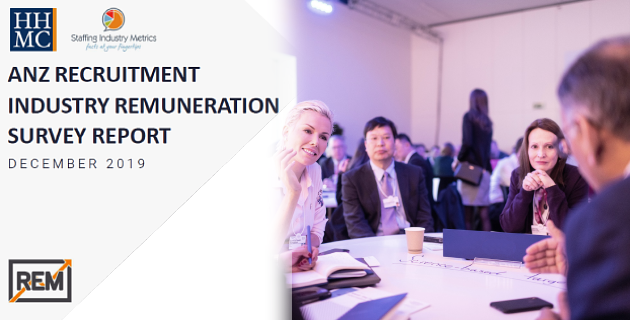 HHMC Global and Staffing Industry Metrics have launched the latest version of the ANZ Remuneration dashboard and Report. This provides essential staff planning and budgeting information for all businesses in the staffing and recruitment industry.

The comprehensive sets of data details remuneration data for 44 recognised job titles ranging from CEO's to recruitment consultants to key back office functions.

For each job category the Remuneration, Bonus components and Total package value are provided. Further analysis is provided, such as median (average) levels as well as what top performers earn. Comparison to the prior year is discussed, and commentary relating to similar roles is provided.



The report expands this core data with further analysis relating to hiring, engaging and developing staff in the recruitment industry. This analysis pushes out the report to 95 pages of specific, relevant and current information all managers and owners need to successfully steer their business.

Even more is available for participants in the survey. Participants gain access to the ANZ Remuneration Dashboard which gives access to remuneration metrics 24/7 providing specific analysis of your company to the benchmark. The benchmark is updated throughout the year giving live feedback to participants, while the report provides an annual snapshot.