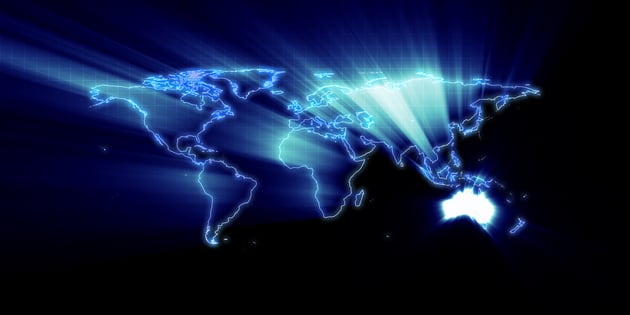 The Australian and New Zealand recruitment industry should be proud of its heritage and its position in the business community. The industry genuinely helps thousands of people every day, provides much-needed employment flex in the economy and absorbs whatever regulations the bureaucracy dreams up.
The industry has strong linkages and ties to global activity. It especially has strong relationships with and similarities to the UK and USA industries, but in different ways.
The UK and Ireland provide a big influx of recruiters into our market. There do not appear to be any statistics available, but the percentage of recruiters, agency owners and providers to the industry that have got their start in the UK and Ireland is significant. That influences the local industry. The UK market is larger, more fragmented, with a greater start-up culture than locally. But maybe the greatest influence is the transactional nature of the UK market that is replicated here.
As a generalisation, ANZ agencies have a focus on 360-degree job-by-job recruitment and are resistant to changing that model. Changes in technology and processes tend to be about improving that model, not changing the model. This model makes internal staffing all that much harder as success is easy to measure but hard to achieve.
Related: SIA's 2014 ANZ Staffing Company Survey
Continuing with the generalisations, USA recruitment agencies appear less committed to a particular recruitment model and have a focus on building the best business they can. This business focus, not just a recruitment focus, when combined with great competition leads to greater strategy choice and innovative approaches.
The USA is the home of many of the world's largest companies and also home to most of the world's business advisors and academics. Think about the most recent business books you have read. In business, we are influenced by USA trends. The major trends we have seen in our industry have taken hold in the USA first – Vendor Management Systems, Managed Service Providers, Recruitment Process Outsourcing, and the use of Offshore Recruitment Services to name a few.
These USA trends do expand around the globe – not just with US Global companies standardising processes through their organisations, but with other large companies actively seeking improvements for their business.
There are two lessons here for ANZ-based recruitment agencies.
The first is that what is happening in the USA is important. It will have an influence in the short to medium term. There are very few "local" issues in the USA that don't provide a future lesson for ANZ agencies.
The second is that changes in the recruitment industry tend to be driven by the clients, but the recruitment industry seems to have a focus on the industry itself. Much of the future direction in the ANZ recruitment industry is clear. Just improving the current model might not be the best focus of scarce management time and scarce company resources.
The impact of ANZ's lack of innovation is shown by a list of the top RPO's in Australia – there is only one locally owned RPO. All the others are internationally owned.
Self-Assessment Then Strategy
The challenge for ANZ recruitment agency owners starts with an understanding of what type of business they currently operate: lifestyle, owner dominant, or (rarely) corporate.
A true assessment of the current business then requires the self-reflection and self-assessment necessary to decide what type of business you can develop in the future. Everything is possible, but not every person has the attributes necessary to build the next Allegis or Recruit. Your style might be to build a lifestyle business that provides a good living and a low-risk balanced lifestyle. If you are not sure about this assessment, invest in some personal coaching to guide you through the process.
Whatever the outcome, understanding future trends is necessary. Your competitors are changing, but so are your clients. A nice quote on change is "if you have a large organisation as a client then someone, somewhere in that organisation has been tasked with getting rid of you".
No matter what type of recruitment agency you hope to run in the future there are some key attributes for the future:
VMS / MSP / RPO
Large companies will continue to invest in systems, processes and services to wrestle control of the spend on permanent and non-permanent staff. They are even more incented to invest to ensure they meet governance requirements – "who is on my site today"?

In the USA over 50% of all temporary placement revenue is processed through a VMS and that percentage is increasing each year. In ANZ the percentage is lower but the growth rate is higher. Unless your business model is to work with smaller client organisations, you will need to adapt.
Co-Employment
The continuing focus on who is the employer and where responsibilities sit has an impact on each recruitment agency. In different ways, this issue is rising around the world. Each recruitment agency owner will have to decide what model they want to adopt, where they fit into the employment model, and if they are going to partner with organisations that provide services in this area.
Solutions not Products
Organisations have varied and complex issues that need addressing. Knocking down the door and asking for job orders is unlikely to solve their problem or win an agency ongoing work. Approaching with a solution mindset, where services might be provided faster, or at greater volume, or with greater support, or with broader services, has a greater chance of solving a client's problem.
Talent Pooling
Finally, as was explained to me recently, maybe the ultimate sustainability test for a recruitment agency will be the ability to genuinely create a talent pool and then prove the commercialisation of that talent pool.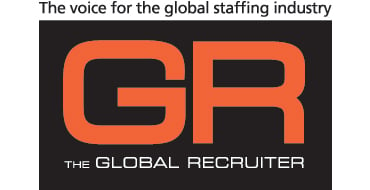 First published in The Global Recruiter 2017