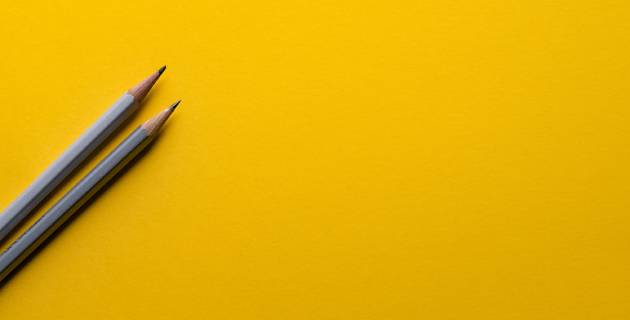 Middle office in a recruitment agency is where the control happens. In previous articles here and here the emerging role of middle office and the necessity of the front office – middle office - back office framework described in SIA's Tech Stack, allows owners and managers to focus on what is critical to their business performance and sustainability.
In this article we examine the increasingly critical issue of compliance.
Being and staying compliant is an ongoing process. Why? Because the rules change frequently, especially when it comes to paying your workers.
Compliance is crucial for internal staff but even more so when it comes to recruitment payroll. Recruitment agency owners and managers cannot afford to get their wages and on costs wrong.
For example, not ticking the right box or linking a pay code to a superable item could be catastrophic in costs and time. Unpaid Super not only results in huge penalties, interest and a loss of a business deductible expense, but if you haven't on charged all aspects correctly, your margin is wrong and your business reports inaccurate. The same principle applies to Payroll Tax, and Workers Compensation. Not only that, the rules for some on-costs vary state by state and are often changing.
It is imperative that you have a system that can effectively manage the industrial variations encountered in Awards, the many different state rules. It takes time and expertise to set up a system correctly that can be trusted to supply what pay is to be calculated and on-charged, and what is not.
The system should automate as many processes as possible, taking out all manual calculations and disposing of spreadsheets as much as possible (though they will never die!).
If you are forced to do manual calculations because of a lack of automation, they must undergo a second approval procedure. This is where most errors are picked up. No one gets figures correct all the time so a consistent process of approval will identify and correct most of them. This discipline, established correctly, should also discourage and/or identify any fraud.
One manual entry error can be the difference between making a profit or loss. Clients are generally non-receptive to the request to change the agreement because of an incorrect calculation, not to mention the hit to your professional reputation. Usually you need to accept the loss and move on.
The system you use should be supporting your business to get it right every time. Once set up correctly by a specialist with specific rules created for states, clients, jobs, employees and contractors, with changes uploaded when they occur, it should have the capability to know what tax applies, if GST should be added, if Payroll Tax or Super is compulsory, and many more compliance requirements.
"The System" is not just technology and is not just documented procedures. It is a combination of:
The best technology, with automated interfaces wherever possible between front, middle and back office.
Mature and comprehensive documented procedures for the organisation to work the technology and augment it where necessary.
Professional resources that work with a quality and timeliness focus complimented by a continuous improvement attitude.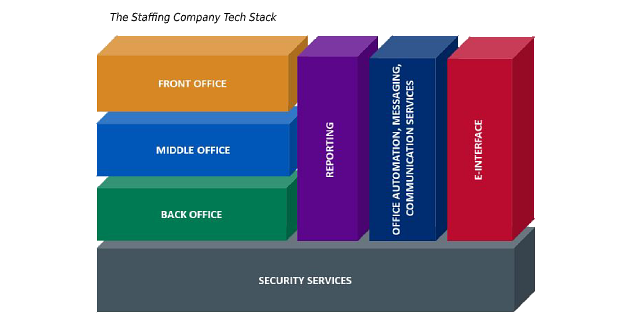 Implemented correctly, middle office will:
Assist the front office improve its on-costs, margins, and award interpretation negotiations with clients
Process pays and produce bill data on time, every time.
Deliver calculations required to back office for pays, invoicing, payroll tax, superannuation, and workers compensation.
Produce margin reporting for the front office to assist with ongoing performance and productivity improvement.
Foster a continuous improvement focus with both front and back office for technology implementation and procedure development.
Keep the organisation compliant
Owners and managers will benefit from having a strategic view of the specific roles of front office, middle office and back office requirements.
Article 3 of 3
Article 1: A Technology Strategy Framework for Recruitment
Article 2: The rise of Middle Office in Recruitment