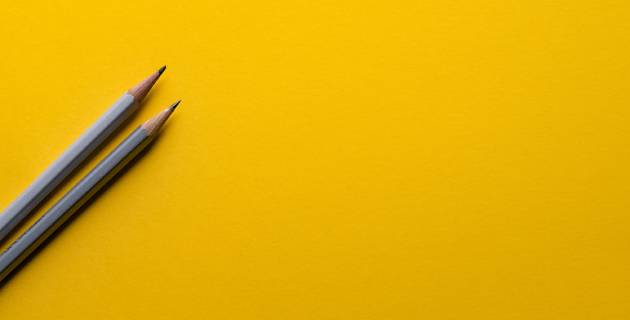 The specific role of middle office has been well defined in some high impact and regulated industries such as financial services and investment banking.
The continuing increase in complexity, regulation and compliance requirements for recruitment agencies, especially those providing solutions with temp and contract resources, has now seen the rise of the middle office in scope, definition and prominence.
SIA's Staffing Company Tech Stack
Recent work by Staffing Industry Analysts in their January 2020 publication "The Staffing Company Tech Stack" gives structure and definition to the role of middle office.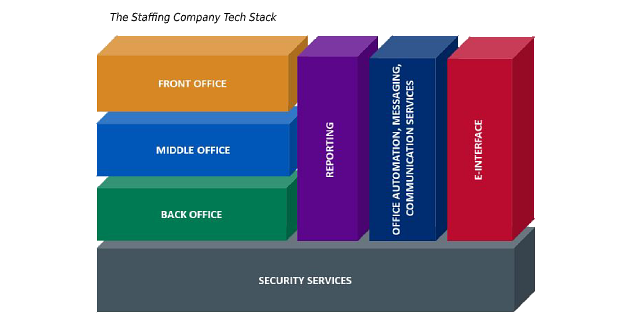 In industries such as Investment banking, front office deals with sales and clients while back office deals with settlement of trades to make sure what was requested actually happens. The middle office deals with compliance, ensures independent verification, and data is reconciled with all functions that need it. There are strong similarities to a typical recruitment agency.
Recruitment Agency Middle Office
The critical need for recruitment agencies to manage the employer – employee relationship correctly, especially regarding payments and entitlements, is seen in the press on a regular basis. Get this wrong and your reputation can be destroyed.
But it's more than that. Consider the number of state and federal agencies that can review your activity. Your processes need to be transparent, timely, auditable and correct. And the core business of invoicing, collecting money, paying obligations, keeping variable costs under control, and providing productivity and performance insights to the sales team seems more urgent and complicated each year. And we haven't even mentioned Commission calculations or Workers Compensation reconciliation.
This is where a recruitment agency's middle office plays its role. It is where the control happens. Thomas Taylor described the middle office system for a Recruitment Agency being "the source of truth for all margin related questions, it provides you with the real answers to real business questions".
Increased Focus
The challenge for recruitment agency owners and managers is to ensure focus on middle office going forward.
The leadership middle office requires is different to that required in either the front office or the back office. In middle office there needs to be focus on:
The practical benefits of technology to improve productivity and improve auditability
A natural curiosity about sources and clarity of data
Processes that are provable, efficient, documented and repeatable
Accurate and completed tasks – middle office processes need to happen on time, every time
Data analytics for feedback and insights to activity
Risk analysis
Financial efficiency
As most recruitment agencies move from a perm-only or perm-dominant transactional process to a more complex recruitment service (in whatever form that may take), owners and managers must address the whole-of-company environment that needs to be established to be successful. Middle office will play a big part in that.
Article 2 of 3
Article 1: A Technology Strategy Framework for Recruitment
Article 3: Middle Office - A Structure for Compliance