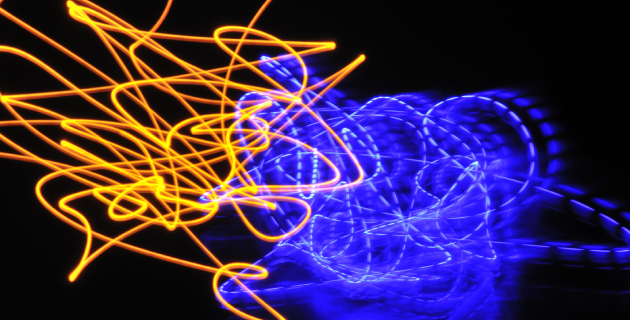 Networking opportunities in the business and professional fields are available in abundance. Most people in business have access to formal industry or professional associations that provide them with the chance to meet peers. Of course beyond these types of networks are the very many informal networks that exist through business contact, social interaction, sporting and parental links that are all just as viable.
How effectively we use all of these types of opportunity and the energy with which we pursue them is usually based on the perception we have of the results and benefits gained.
There are many articles written on the benefits of networking as well as a few that look at the pitfalls to be wary of. There are also a number of practitioners in the field who provide seminars on the issue.
Many of the gains from effective networking are probably fairly self evident though some people's expectations may be too focused on short term personal gain. A study in 2006 that targeted small to medium business owners in the US indicated the main reasons that people joined, or started up, some form of networking association were:
To get referrals
To explore potential business opportunities with other members
To meet social needs (being a business owner can be a lonely experience!)
To develop business relationships with other like-minded business owners
To develop business skills
It is quite likely that similar responses to these would be made by many Recruitment company owners.
In this article we"ll focus more on the relationship between industry networking and buying or selling a business than on the issues of networking in general.
Industry Networking and M & A
In the Recruitment industry there are a number of well known associations that provide educational, learning & development, support and of course networking opportunities for member organisations and at an individual level. The peak industry body in Australia; the RCSA, is at the forefront in this regard. Other formal associations include ITCRA and the NAPC. Franchise related groups also provide a direct networking opportunity to members. Possibly the largest in this area is Careers Multilist which holds regular conferences and events for those companies that are a part of its membership or franchise structure.
Related: Does technology add value to a business sale?
Are there any benefits for Recruitment business owners and executives from this type of networking in aiding their company sale or acquisition plans? The short answer is yes, but with some qualifications.
It may be argued that knowing your industry colleagues well may mean that you know who it is you might want to approach to buy their business or to sell to when the time is right. You may feel you have a good understanding of their business through years of knowing that person. This of course is quite valid but we find it is rare that the real detail of a business is shared. Knowing whats beneath the sheets is not easy, particularly when there is some level of existing personal interaction.
Broaching the topic can be difficult at times in these circumstances and while there may be no real harm done you may have some concerns if you go part way down the process and reveal some sensitive financial information to a networking contact who has the same group of other contacts that you do. It can be a great way for the tyre kickers to find out just how other companies are performing.
The negotiation within an acquisition or a sale usually has some moments of tension and emotion. The seller always sees greater value in their business than the buyer does which can lead to friction and deals falling over unless properly managed. This is a consideration in a sale based on networking contacts.
There are a few instances where a group of three, four or more companies linked through a network of some form has attempted to consolidate their businesses to form a more attractive whole for a future buyer. It can be a great goal but it is probably better facilitated by an independent party familiar with the field.
It can also be a shock when the company you always thought would be very happy to acquire your business at the time when you raise it says no or eventually offers a price and terms a long way from your expectations. This can be again a result of perceptions built up from contact over time. Maybe their business isn't quite the stellar performer that they have been telling you about.
Notwithstanding these cautions, peer networking has many benefits and in terms of advantaging an acquisition or a sale of your business there are also real advantages. Serious networking opportunities do allow some comparison of performance through shared information allowing you to know where you may stand in the market. And expanding your own contact base also means you can at least help identify some potential targets. There are many Recruitment business owners in smaller companies who are so involved in their business day-to-day that they really have little or no contact with anyone else in the sector.
There are examples of well executed transactions that have occurred when two parties have agreed that when one of them was ready to sell the other would buy it. That is a great outcome if both walk away contented with the deal.
Peer networking, effectively done, has great benefits for those who aim to contribute as much as they may gain from it.
Article Written By Richard Hayward of HHMC