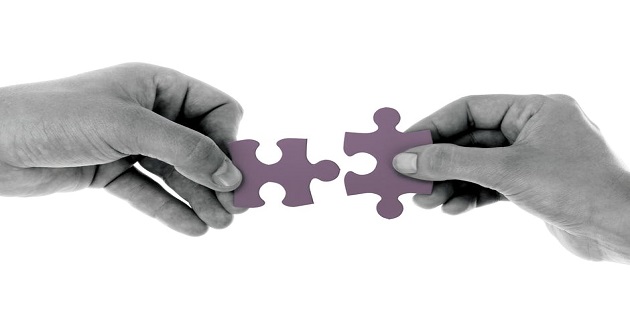 What I have found during my business life is that in the heat of trying to acquire or sell a business some fundamentals get glossed over in the hope that it will all turn out ok, as long as the principle objective of buy or sell has been achieved. Therefore, you need to understand your odds of succeeding and if the challenges are worth the effort.
The 'dance' as I like to call it – depends of synchronization, confidence and detailed knowledge of where your business fits in the market based on products/service offering, with customers and access to geographies and skills.
Markets
Clarity in your market position (size, products, service offering) and that of your target ensures alignment and faster integration. Getting it right can help you catch your competition unaware of your growth strategy, instant market penetration in areas where you may currently be underperforming and or elimination of a competitor opposition through it being acquired.
Related: The State of mergers and acquisitions in the Recruitment Industry today
Avoid pitfalls by fully understanding the products or services portfolio unique to that business including any channel partners, supply chain and cost structures. I have seen instances where a desire to expand quickly in a new market with a new offering through acquisition has not met expectations simply because they were initially more convaluted than initially thought and with a higher level of people and operational complexity. If part of the deal is to achieve cost reduction goals, not understanding the market could conflict with revenue growth opportunities.
Customers
We always hope (expect) that with a M&A the customers come along too – after all that is the future pipeline and a major part of any PE valuation. Unlike business assets, customers cannot be bought or sold in the same way. A M&A can disrupt or alienate any customer as they have an opportunity to revaluate relationships. With so many new entrants entering the market in so many industries, it is not just the direct competitors you need to worry about but indirect and replacement competitors. You will need to take a strong customer centric approach with a strong focus on what customer's value most so:
You should perform a gap analysis between the current and target customer experience capabilities, and determine what needs to be bridged, should the deal go ahead. This should include customer service, value propositions, channel, brand promise and engagement.

Dive deeper into your operating model to provide a holistic understanding how each of the various capabilities of the target, from culture to IT, could be combined to deliver additional value to the customer.

Look at what value drivers, deliver the customer experience. Make sure there's a clear linkage between customer experience measures and deal performance.
Keeping a closer eye on customers before, during and post deal will help identify any gaps as you build out a short, mid and long term strategy for them.
Short Term – Quick Wins Immediate delivery of value requiring only minimal effort post-deal.
Mid Term - Transition. Usually a project team exercise, hard cost savings achieved through the combining of systems, business functions and processes. These can be achieved with minimal impact to the customer.
Long Term - Transformation. Improve the customer experience through dialogue, knowing future trends but importantly having an eclectic approach to solutions where a number of business disciplines intersect with each other, whether it's through new markets, geographies, products, services, brands or channels.
Strong customer advocacy and a systematic process will help you preserve and grow customers beyond the process to allow you to see the real benefit.
Geographies and Access to Skills
Understanding the strategic intent of an acquirer when it comes to locations, whether it is to have a faster go to market plan, capitalise on emerging markets and or trends, is crucial. Scaling up in different locations to allow a business to compete better on a regional or national scale, you must recognise that aside from EBITDA, the cultural and procedural attributes will become important for buyers in the future.
Doing a PESTLE analysis is a vital part of the process. Access to skills and employment issues in cross-border transactions can be quite complex because of the differences in local jurisdiction requirements or customs and practices, not to mention language. Add into this future proofing your business in terms of availability to appropriate skills, not just now, but longer term for generation Z and beyond, need to be considered early in the process.
Tax issues are typically critical to structuring the transaction, different countries have different accounting rules. Being aware of any significant difference between these accounting standards will minimize confusion between financial terms of a deal.
In Summary
The depth of challenges in this area can be compounded by the scale and geographic scope of the deal. Language, culture of staff and the customer's culture is a key component of any deal. Evaluating and then fully understanding (not assuming anything) with regards to the skills you will acquire, are key to determining the speed at which you integrate and get a faster return
Overlooking these issues can result in an inadequately designed transaction structure, unforeseen liabilities or unsuccessful business integration after transaction closing.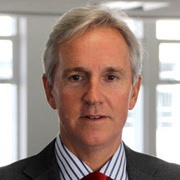 Manton Townend – Business Consultant – Singapore. A senior executive with success achieving revenue, profits, and business growth objectives within start up, turnaround and rapid-change environments across different geographies and cultures. Last 18 years in APAC, focus areas have been in the staffing sector – in particular, sharpening strategy, alignment to stakeholders, development of teams and streamlining execution through to Executive coaching and facilitating Leadership Development. A 3 's' approach to business problems, to Increase Scalability, Sustainability and Shareholder Value.