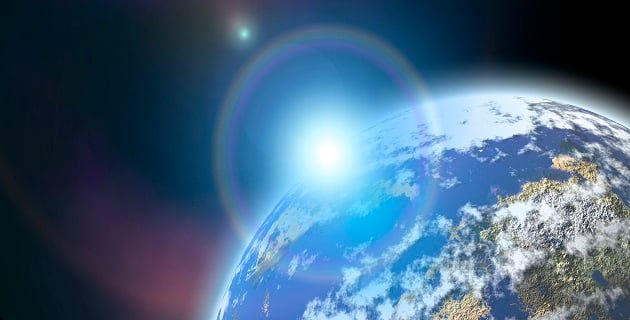 Recruitment agencies operating in our Australian and New Zealand market are reminded on a daily basis of the global nature of the recruitment industry. Your clients, staff, competitors and importantly candidates can be very global in their history, their future expectations and their views of the business they are undertaking.
This global view manifests itself in many ways. Your clients may be part of an international business, your staff may have experience from different countries and your candidates can be bringing international experience to their application.
Global Migration
For this article we have concentrated on Global Migration, the often neglected activity of providing talent in a location of scarcity from a location of abundance.
Global migration gets talked about a lot and has become a general part of conversations, but what is it? The obvious image for recruitment agencies is with sectors that are global in nature and have a project orientation such as oil & gas, mining, Information Technology, telecommunications and engineering. There are also well known globally recognised professionals such as Accountants, Doctors and Nurses.
For other countries, migration is a way of bringing a needed volume of skills to their economy (such as in the Middle East), or attracting needed technical and management talent (such as in parts of Africa and South America), or generating economic advantage by supplying talent (such as India, Philippines and China).
In some regions, such as the Europe, USA and Australia, migration has political sensitivities that prevent the easy flow of short term talent to needed sectors.
Related: After the downturn - what next?
The hunt for global talent has intensified in recent years. Industry surveys predict that by 2030 the United States will require 25 million additional workers and Western Europe will need some 45 million. The need for talent is not limited to the western world; the Middle East and Africa's developing countries need access to talent to satisfy their economies growing demands.
Additionally, increased global economic activity and shrinking immigration boundaries have led to a large-scale migration of the working population.According to industry estimates, the world's total migrating population is estimated to be 214 million people, a number large enough to qualify as the world's fifth-largest nation.
David Arkless, Manpower Group's Global President of Corporate and Government Affairs, speaks regularly on this topic. He is well known for his work with many countries and organisations such as the World Economic Forum and promotes the roles that the industry can undertake:
A Business can no longer afford to leave the issue of migration to governments to address. Companies are in a strong position to use their core competencies to influence positive change in the countries where they operate. As important investors, companies can leverage their influence to encourage governments to improve the regulatory frameworks protecting migrant workers and level the playing field across countries.
Furthermore, a policy of high standards with regards to all workers, including migrant workers explicitly, can boost companies competitiveness. A strong reputation based on fair policies can help to attract and retain good employees.
Recruitment Agencies
Most smaller agencies don't have in depth skills or the special arrangements in place to undertake global migration in a manner that is sustainable and profitable. Partnership with specialists in the global migration supply chain appears to be a much stronger, more profitable and more sustainable strategy.
The approach taken by any agency will depend upon a variety of factors, including their sector, geography, client's requirements, and experience with government skill categories and the migration process.
There are now organisations that specialise in global migration and will either undertake this on an end-to-end basis with corporate clients, or in countries like Australia will work with agencies to undertake the overseas's portion of the recruitment assignment.
As an example, IMS People, based in India and known to many organisations in Australia, provides this service and uses a 9-step approach for successful global migration assignments:
1. Research & Analysis: The client completes a detailed questionnaire that articulates the jobs specifications.
2. Sourcing and Sampling: Based on the job specifications, the process of head hunting and referencing can begin. Typically 200 profiles are sourced to validate 50, shortlist 30 and finally send the 15 best candidates to the client.
3. Client's Short list: The client provides feedback and a selection/rejection status.
4. Interview Scheduling: Interviews are scheduled using mediums such as Skype, telephone and video conferencing.
5. Documentation and Reference Checks: Medical reports and certificates of the selected candidates are procured and necessary reference checks are conducted.
6. Psychometric Test and Analysis: Selected candidates can be taken through various psychometric tests and analyses as needed.
7. Personal Interview: If requested, Executive management can directly interview the selected candidates as the final step in the selection process.
8. Offers and Joining Formalities: Now all joining formalities and salary and position details can be finalised. It is important at this step to help candidates adjust to the cultural nuances of their new location.
9. Smooth Transition: There is a need to stay in touch with the company and candidate after joining to ensure a smooth transition and address any issues that arise.
The global migration trend will inevitably continue to grow.
Originally Published in Recruitment Extra