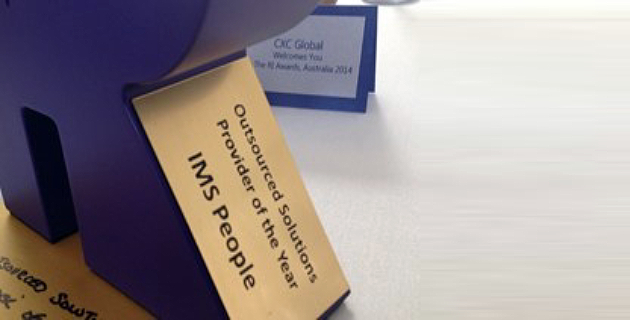 We are proud to announce that IMS People has been conferred the "Outsourced Solution Provider of the Year" Award by Recruitment International at a luncheon function held in Sydney this week.
HHMC is delighted to have been able to work with IMS People as onshore advisors for Australia and New Zealand. We extend heartiest congratulations to whole IMS family for this honour.
Related: Why Agencies Outsource?
We also thank the organisers of this award, Recruitment International, for having created an excellent platform for the recruitment industry to foster growth, research and learning.