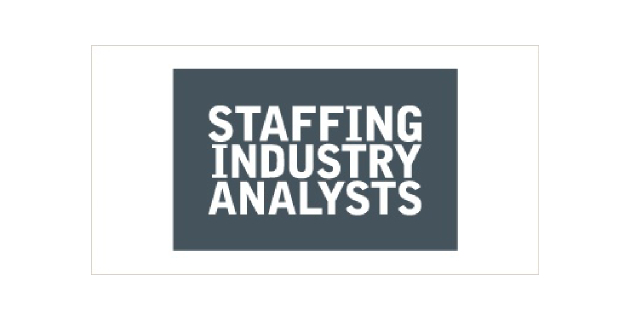 The report "2014 Australia/NZ Staffing Company Survey", published June 2015, represents the aggregation and distillation of staffing industry knowledge derived from the first Staffing Industry Analysts survey of ANZ staffing firms, conducted in late 2014. It includes a wide variety of best practices, benchmark data and industry trends.
As per the survey, majority of staffing firms' top priorities are:
Growth, growing revenue and growing market share.
Expanding and diversifying the number of clients.
These two together accounted for 62% of responses.
A few key questions were also answered during the survey:
1. Are staffing firms selling what buyers are buying?
Two separate SIA surveys show staffing firms are not selling what buyers are buying and such efforts could be considerably improved.
Staffing firm managers variedly selected twelve different characteristics of services, which they most emphasise on their sales and marketing efforts. No single characteristic scored more than 36%.
Buyers, on the other hand, identified just one - quality, i.e. "worker quality", when they go about selecting staffing suppliers.
Related: ANZ Recruitment Agencies in a Global Industry
2. What long-term changes are most on the minds of staffing firm managers?
Increased use of technology to drive greater efficiency was one of the two most frequent answers by the staffing managers.
The other big change they expect in their service model in the next ten years is in the direction of solutions and consulting to deepen customer relationships.
3. Which marketing and sales tactics get the highest return?
The most successful marketing tactic, according to staffing firms, which yields them the highest return, is their company website. It stood out as their highest return yielding marketing strategy.
Strategies that are related to relationship building are also amongst the highest return marketing approaches.
Though not as significant in terms of survey responses, social media, email newsletters, search engine ads, and search engine optimisation was also identified.
4. What's a typical order fill rate and time-to-fill for staffing firms?
Order fill rates vary considerably among temporary staffing firms, ranging from 58% at the 25th percentile to 90% at the 75th percentile.
Not surprisingly, temporary staffing order-fill-rates vary by skill level. Order fill rates are higher and the time-to-fill is shorter in the commercial temporary staffing as compared to the professional temporary staffing space.
5. What laws and regulations are staffing firms primarily operating in Australia and New Zealand most concerned about?
The biggest response was relating to recent privacy legislation affecting business.
Other categories included payroll taxes and the Fair Work Act.
The recruitment industry in Australia and New Zealand has evolved significantly over the last decade. This survey conducted by the SIA may act as a catalyst in charting out the future course of action for recruitment agency owners and managers. Consider a Staffing Industry Analysts Corporate Membership to gain leading edge knowledge of the recruitment industry.
Staffing Industry Analysts Corporate Membership
Staffing Industry Analysts is the global advisor on contingent work. Known for its independent and objective insights, the company's proprietary research, award-winning content, data, support tools, publications, and executive conferences provide a competitive edge to decision-makers who supply and buy temporary staffing. In addition to temporary staffing, Staffing Industry Analysts also covers related staffing sectors.
Staffing companies and their suppliers benefit from personalised intelligence, research, proprietary tools and advisory services from SIA's expert analysts that are included with Corporate Membership. Corporate members receive legal/regulatory updates, market forecasts, financial/operating benchmarks and briefings on key economic and financial indicators.
For additional information on Corporate Membership and to receive special HHMC membership offers read more here. Already a corporate member? Access the full report here