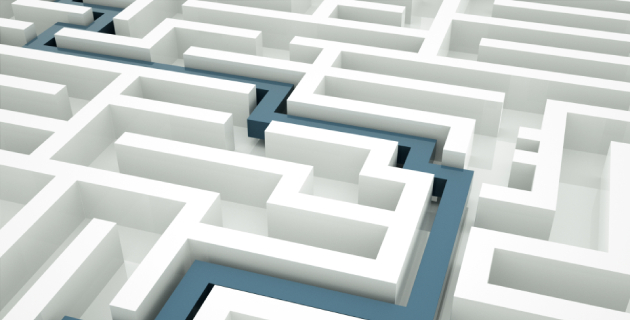 Talk to any recruitment agency owner that has been running their business for more than say seven years, and they'll give a weary view of lessons learnt. "I feel like I've done an MBA on the job", "What they say about the school of hard knocks is true", "If I'd known what we would have to go through we would never have started the business".
Compare that to the high-flying successful start-ups in the industry. After two or three years they are flying. Year on year growth, new consultants, new offices, great profits. Setting ambitious visions, and extrapolating current growth into even further success.
But so few make it from a promising start to a business with sustained growth and success. There is usually a period of near-stagnation, dropping profits and management changes. Not all companies recover their market presence after the initial flush of success.
All of this creates an issue for acquirers of younger recruitment agencies. How do you tell a bullet-proof owner that you've got doubts about their business? There is no evidence to back up your claim that they are potentially a "shooting star" that will fade in the near future.
HHMC has previously written about lifestyle recruitment agencies, owner dominant agencies and corporate agencies , defining the differences in maturity, strategy and corporate sophistication between different businesses.
Successful emerging recruitment agencies are like maxed-out lifestyle businesses. They are usually under the spell of a strong, charismatic owner that is able to gain maximum performance through force of personality. They build brilliant organisations that are top performers on the RIB Report.
But the challenge is to turn that into something that is sustainable over time, that can thrive without the dedicated influence of the owner. Fail to make the transition and the business will fall back to being an average business, usually in the 10-15 person size.
One owner of a larger recruitment agency in Australia commented that building the initial business, operating over a couple of locations and growing rapidly, was easy. But they then spent 10 years and many millions of dollars to turn that into a company that was sustainable, could handle growth and adversity, and had appropriate corporate characteristics.
Valuation Issues
Here are some of the reasons why we refrain from rating emerging businesses highly.
High potential growth
Companies that are growing fast can be valued very high. Look at the Silicon Valley examples, such as Uber, that titillate investors and media alike. But recruitment is a services business that is not able to scale without people, and the management and infrastructure to support those people.
Related: How Have Recruitment Industry Changes Impacted Agency Valuations?
A young company with rudimentary management and infrastructure cannot be rated strongly for future revenue and profit. As HHMC has said previously "The value of a recruitment agency is the risk associated with earning future profits".
Companies that have not faced adversity
Young companies and their owners don't know what they don't know. Decisions about clients, contracts, funding, accommodation, staff, staff commissions, staff entitlements etc all look good when growth is positive. But an economic change, a client issue, or staff issues really test the quality of prior decision-making and test the ability of the management team to react.
Most owners learn lessons, know limitations and adjust their style and operating model after periods of adversity. Acquirers tend to be experienced and risk averse, and are hesitant to pay top value for something "untested".
Undeveloped management team
HHMC recognises that the transition from a founder to a management team with real delegated responsibility starts to occur when the company size is around 15 staff. Failure to genuinely add structure, systems and delegation will usually result in the company bumping into an artificial growth ceiling. Younger emerging companies are generally under the guidance of a dominant shareholder.
Critical growth points
What works for an emerging company based on the founder's prior experience is not necessarily a good indication of what will happen when expansionary growth is required. How good are the systems and processes when new clients need to be won, or a new sector developed, or a new geography conquered? These challenges need to be met for continued growth to occur.
Alongside this growth is the need for the implementation of appropriate corporate sophistication. Risk needs to be managed more carefully, finances managed more professionally, and personal activities removed from the business.
Longevity is not a defining criteria for success, but a lack of longevity in a business will ensure there are risks to be evaluated, and is likely to result in a reduced market valuation.