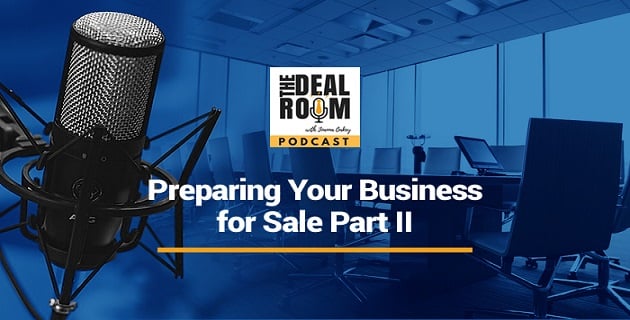 Rod Hore of HHMC Global once again joins The Deal Room Podcast with Joanna Oakey talking about how to recognise small and large businesses and get it into sale-ready state.
In this discussion, Rod Hore talks about identifying small and large business and preparing for sale-ready state.
Previously, he talked about the SME's and characteristics of lifestyle organization. Here he has laid emphasis on the businesses that are planning to execute the strategy, instead of considering personal wishes of stake holders.
Related: Preparing Your Business for Sale Part I

Sustainability plays a vital role in moving a business towards corporate characteristics which allows organisations to be more predictable and expandable.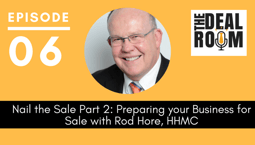 Rod in this podcast explains the five areas that a business should be looking forward in preparing themselves for sale and being realistic about the buyer audience. Here is podcast