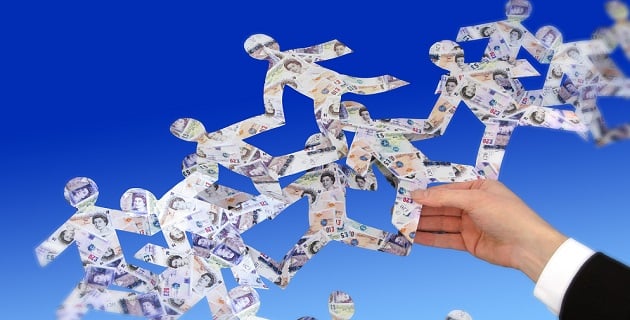 12 trends impacting staffing in 2016
Staffing Industry Analysts have taken a look at the 12 major trends that will impact the global staffing industry this year. They range from the growth of the human cloud to legislative changes.
2016 will likely be a replay of 2015, but the risk of global recession is higher.
Déjà vu is likely to be dominant theme for 2016 for international staffing firms. Staffing Industry Analysts estimates had global staffing revenue growth at 6% in 2015 and predicts 7% for 2016. Global GDP is still forecast to be better in 2016 than it was in 2015 despite the macroeconomic and geopolitical uncertainty so, if the global economy manages not to tear itself apart, this should be a pretty decent year.
For those companies exposed to a single country or region, 2016 might look markedly different. There are certainly pockets of strong growth if you know where to look.
Staffing office networks will not grow at the same rate as staffing revenue.
There are a number of factors that call into question the merits of maintaining expensive office networks which will likely inhibit some staffing executives from splashing out on bricks and mortar even if business is growing healthily this year. Factors such as advances in technology, outsourcing and property prices will not only deter new office openings but lead to closures in some instances.
There will be further consolidation among the top 20 staffing firms.
Recruit Holdings (6th largest staffing firm) has been on an acquisition spree of late — including the acquisition of USG People (12th largest staffing firm) in Europe. Randstad (2nd largest staffing firm) is in the process of acquiring the Swedish giant, Proffice (54th largest staffing firm). And many other international staffing firms have openly expressed a strategic policy that includes acquisitive growth..
Staffing firms will increasingly take advantage of digitization and the availability of big data.
The staffing front office is a convergence hub and the perfect place to take advantage of big data. Decision making can be augmented by machine intelligence and analytics. 2016 is likely to see continuing momentum as staffing firms increasingly recognise how their use of data can provide them with a compelling strategic advantage.
Skills shortages will worsen as unemployment continues to decline in most developed markets.
There is plenty of demographic evidence that skills shortages are heading in just one direction over the medium and long term. On the whole, for staffing firms, this is all good news. Employers have a number of different channels available to them to source personnel of which use of a staffing firm is just one. As skills shortages bite, however, they increasingly have to rely on the professional services of a staffing agency compared to more "speculative" channels such as advertising.
Larger staffing firms will make acquisitions (or launch new services) across different segments of the Workforce Solutions Ecosystem in order to broaden their service portfolios.
Staffing Industry Analysts introduced the Workforce Solutions Ecosystem in 2015 putting the Staffing Industry at the heart of an increasingly complex web of third-party work solution providers. One prediction was that companies offering services in one segment of the ecosystem could expand their services into other segments in order to offer broader services to clients and there is plenty of evidence that this process is already happening.
Related: Ever-Changing Industry Impacting Equity Value
The supply of temporary agency workers will be challenged by other forms of contingent flexibility such as freelancers and SOW consultants as well as outsourced solutions.
Sourcing decisions across work types (statement-of-work, temporary, freelancer and permanent) will become more sophisticated as employers' visibility across worker types improves. SIA's survey of global contingent workforce buyers tells us that temporary agency workers are not the preferred choice compared to other contingent options like SOW project-based workers, outsourced or offshore workers.
Companies providing services in the Human Cloud will continue to innovate and grow at a faster rate than companies providing staffing services.
Staffing Industry Analysts estimates online staffing platforms (i.e. Upwork, Freelancer) are growing at a rate of between 40% and 60% per annum. Add to this the online services category which includes the behemoth, Uber, and it's not difficult to see how the Human Cloud will continue to gain traction. Whether this growth will be at the expense of the staffing industry, rather than complementary to it, remains open to question.
Larger staffing firms will continue to develop their Total Talent Management services though client traction will be limited to a few early adopters.
Total Talent Management refers to the practice of routinely considering all forms of work options when it comes to talent acquisition or management. Our major report on the status and likely development of Total Talent Management published in partnership with ERE Media last year suggests that these holistic and proactive solutions will require a period of evangelization before clients recognise the benefit and potential. This hasn't stopped a number of brave pioneers from launching these services.
Automation of the workforce will act as an invisible hand in reducing demand for workers in job categories that can be "routinized" by means of pattern recognition.
There have been numerous articles published commenting on the impact of technology on jobs. Whichever of the many predictions on this matter turn out to be true, we should recognise that we are facing a fundamental shift in the way work is undertaken which staffing executives cannot afford to ignore.
The use of more sophisticated procurement methodologies such as MSP and RPO will continue to gain traction, particularly in more immature staffing markets.
In the US, MSP has more recently been growing at about the same rate as the overall staffing market. While MSP penetration in the US seems to have stalled (approximately half of all US temporary workers are now sourced via an MSP), there is still very strong growth in many European and Asian countries, albeit starting from a lower base.
Legislative changes will continue to affect staffing firms with four key issues broadly impacting global markets.
Staffing will again be a highly politicised topic with a number of impending legal changes impacting national markets in 2016. We see four main trends that people should pay attention to: the development of laws relating to data protection and privacy, legislation to address imbalances in stagnant labour markets where employers use informal work arrangements in preference to taking on highly protected employees, crackdowns on the misclassification of employees as independent contractors from governments seeing a loss in tax revenue, and government incentives to tackle an ageing workforce and loss of skills, by encouraging greater diversity in the workplace.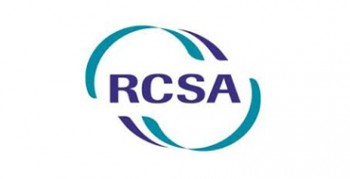 Written by John Nurthen and initially published in the RCSA Journal . John Nurthen is Executive Director, Global Research, for Staffing Industry Analysts, the global advisor on contingent work.
Staffing Industry Analysts Corporate Membership

Staffing Industry Analysts is the global advisor on contingent work. Known for its independent and objective insights, the company's proprietary research, award-winning content, data, support tools, publications, and executive conferences provide a competitive edge to decision-makers who supply and buy temporary staffing. In addition to temporary staffing, Staffing Industry Analysts also covers related staffing sectors.
Staffing companies and their suppliers benefit from personalised intelligence, research, proprietary tools and advisory services from SIA's expert analysts that are included with Corporate Membership. Corporate members receive legal/regulatory updates, market forecasts, financial/operating benchmarks and briefings on key economic and financial indicators.
For additional information on Corporate Membership and to receive special HHMC membership offers read more here.